Dylan Valley was in Terminal 5 at Heathrow Airport coming back from a fellowship conference in Berkeley, California to his hometown of Cape Town when he received an email that his virtual reality film, Azibuye – The Occupation had gotten into the Sundance Film Festival. "I started dancing in the terminal," Valley said.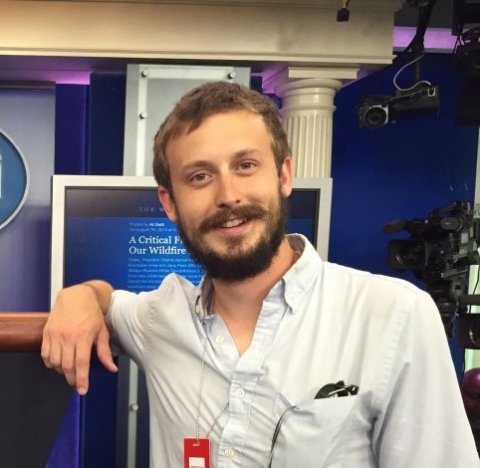 More than five thousand miles away in Los Angeles,
Matt Yoka
was at a professional camera store when he heard the news that his documentary,
Whirlybird
had also been accepted. "I remember the sales guys couldn't be bothered with my questions — and then I got a call from my executive producer, telling me we got into Sundance. I started fist-pumping and pointing to the sales guys, giving them a big thumbs-up," he said.
Yoka, whose film screened Sunday night in Park City, Utah, the home of Sundance, graduated with a master's degree from USC Annenberg's specialized journalism program in 2014. Born and raised in Los Angeles, Yoka moved to the Bay Area for undergraduate studies and then to New York, where he worked for VICE for a number of years, moving up from intern to producer.
His need to develop his own voice drove him to return to school to get a masters' degree; he chose USC Annenberg because he knew he wanted to make a documentary about Los Angeles and felt the specialized journalism master's program would allow him that opportunity. In addition to journalism courses, Yoka was also able to take courses around the university, specifically those focused on the literature and history of Los Angeles. "Those classes really helped give me the confidence to tell this story, actually," he said.
Whirlybird chronicles the lives of Zoey Tur and her then-wife Marika Gerrard, who revolutionized breaking news in the 1980s and '90s — including the infamous O.J. Simpson Ford Bronco chase down the 405 freeway — by capturing footage high atop the city from their helicopter. Yoka's intent in the film was to tell a story about the sprawl that is Los Angeles, alongside an intimate story about Tur coming out as a trans woman. In referring to Tur, Yoka said, "I thought it was very compelling that she was doing a lot of introspection and reflection on her life and it struck me as not just somebody who could be a tour guide of Los Angeles but could also sort of a take us on an emotional journey as well."
As for being given access to the lives of Tur and Gerrard, Yoka said, "It's been such a rewarding process getting to know them and I really admire their willingness to reflect on their past. I'm thankful for the opportunity to have worked with them."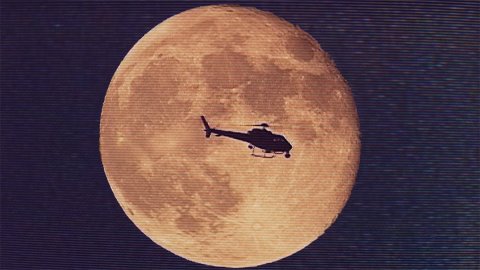 Photo courtesy of Matt Yoka.
Valley, who received his master's degree in specialized journalism (the arts) in 2014, had been producing documentaries for eight years in South Africa before deciding to get a master's degree. He chose USC Annenberg because "it was the only program that I knew of where it was actually a journalism program that wasn't specifically aimed at journalists. It was targeted towards people who were practitioners of the arts," he said. His cohort was diverse in experience, age, and interests, some having backgrounds in architecture, others dance. This allowed him, he said "to have an interdisciplinary conversation, but with journalism at its center." While Valley also had the ability to enroll in classes throughout the university, it was a PhD-level course on globalization with Josh Kun, now director of the school of communication, that really stretched him. For the course, he made a film on gentrification he says is one his most successful films in terms of actual views – reaching close to fifty thousand.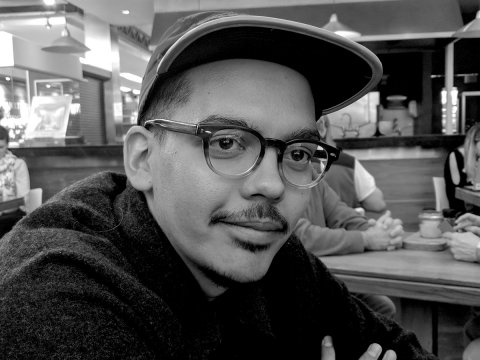 Photo courtesy of Dylan Valley
Valley's virtual reality film, Azibuye – The Occupation, is being shown this week through New Frontier, an exhibition at the festival that hosts creators at the crossroads of film, art and technology. The idea for Azibuye came after Valley attended a virtual reality workshop at Electric South in Cape Town and decided that this was a medium he wanted to explore. In the piece, he addresses the issue of land redistribution: how black people in South Africa have been dispossessed of their lands through both colonization and the Native Act of 1915, which made it illegal for them to buy land. His country, Valley said, is tackling the question of "how do we address this in a democratic South Africa? How do we fix this injustice?"
His immersive story takes place in an empty mansion. "What's interesting about this story is it's two people who, in a very simple way, are actually addressing this by saying, 'Okay, well, here's an empty building. We're just going to live in it because we don't think we need to pay rent. We know our ancestors were dispossessed of land.'" Valley looks at the piece as a way to address a large, social-historical issue in a very personal, direct way.
The festival closes on Feb. 2 and the two Trojans are thinking about what's next for them. Yoka intends to continue telling stories about Los Angeles, looking to venture into narratives as well. He said that the specialized journalism program created an environment that allowed him to focus on one topic. "This was both a gift for somebody curious about learning about a specific thing, but also a good lesson on how, in order to really be a good journalist, you have to home in on a specific subject," he said. "I think that is something of value that is inherently built into the program."
Valley also intends to continue directing documentaries, adding that his degree afforded him college-level teaching opportunities in South Africa. He said that getting the advanced degree changed the trajectory of his life. "I have a stronger sense of storytelling and writing and knowing what makes a good story," he said. He also said he felt he learned to think "in a universal way and got a broader sense of what is possible."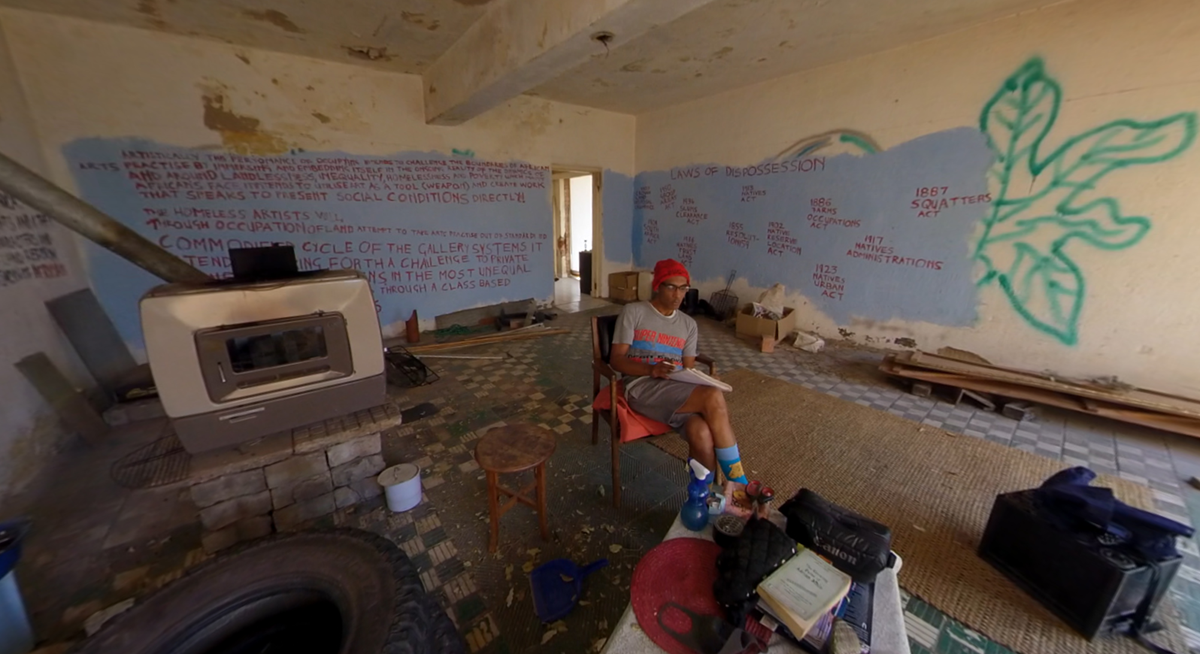 Photo courtesy of Dylan Valley