By:
Brenna Clairr O'Tierney
M.A. in Strategic Public Relations
John Forrest Ales's day as Senior Director for Global Brand PR at Hilton Hotels & Resorts, Hilton Worldwide's flagship brand, starts at 5 a.m. First he checks his e-mail since the rest of the world is already in full swing due to the time difference. He arrives at the office in McLean, Va. before 8 a.m. and then sifts through 300-400 more e-mails that arrived overnight. 
He responds to a few media requests, follows up with staff in other countries, and sits in on a management call. Then he checks all of the brand's social media channels including Twitter and Facebook to get what he refers to as a "temperature reading." He also scans the trade publication coverage to see what's going on. 
After a budget meeting, a 2013 planning session, and a media interview, he might assist with hotel training and attend a webinar with various staff members. In the afternoon, he calls each of the company's six PR agencies for status updates. After reviewing web copy and editing press releases along with drafts of executive messaging, he coordinates a response to Hurricane Sandy, which affected numerous Hilton hotels and customers. 
Ales finally leaves the office at 6 p.m. for the gym, but his day isn't over yet. After working out he makes a few calls in his car and checks in with the west coast team before scanning his e-mail inbox and responding to anything urgent. Just before he goes to bed, he remembers that he's traveling to Dallas the following week and that the company has an event with GQ next weekend. But the prep for all of that will have to wait until tomorrow. 
Ales landed the job at Hilton when he was only 29 years old, and it's no surprise that he was named one of PRWeek's 'Top 40 Under 40' shortly afterward. But the journey to that prestigious award didn't happen overnight.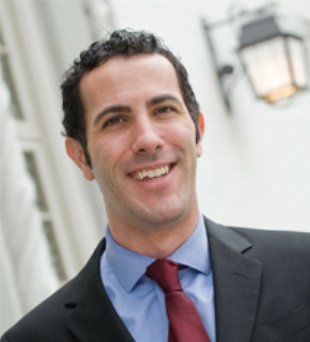 After graduating from the MSPR program in 2006, he returned to his childhood home in New Orleans and served as a communications advisor to Governor Kathleen Babineaux Blanco during the aftermath of Hurricane Katrina. He managed branding and packaging for the governor's agenda, created and staffed media events, wrote personal columns, media materials, speeches, official correspondence, and talking points and briefs. He also defended the governor's platform and reputation through various public relations initiatives, represented the governor's office in confidential negotiations and state emergency preparedness meetings, oversaw daily operations and the design overhaul of the governor's website, and directed the new media effort. 
He then returned to the agency world at Cohn & Wolfe where he had previously worked as an intern during his time in the MSPR program. His accounts included major brands like Hilton, Taco Bell, Activision, Epson, and Chevron. He went on to manage on-site media relations in Beijing during the 2008 Olympic Games. 
After leaving the agency for a stint as a media manager at Wal-Mart in Southern California, Hilton went through a corporate restructuring and asked Ales if he wanted to be a part of the new and improved global brand team. He jumped at the chance, and nearly four years later, he's very glad that he did. 
In his role as Senior Director of Global Brand PR, he reports to the head of global brand marketing and is responsible for the external reputation of the iconic brand. He leads communication strategies for Hilton Hotels & Resorts and its portfolio of more than 550 hotels in 80 countries across six continents. He manages the brand's global reputation, executes media and community relations, leads the brand's social media conversation, supports brand marketing objectives, and creates resources for hotels to excel in local markets in addition to overseeing entertainment partnerships. 
"At the end of the day, I'm responsible for storytelling and for giving people a reason to interact with our brand," said Ales. "Our focus is owning the global story of Hilton around the world and helping our hotels be the best marketed properties in their locations."
Ales excels at his job, but he says that any amount of success is often accompanied by a few challenges. 
"The fast-paced nature of the industry results in customers who want an immediate answer, so it's difficult to keep up some times," said Ales. "In addition, I've had to learn a lot about how media works in different cultures around the world. Our many PR agencies also operate differently and have varying dynamics depending on what region they are located in."
Ales is always trying to improve his understanding of his co-workers (both internally and on the agency side) in order to get everyone working towards the same goal -- especially since Hilton's large size demands an extra level of collaboration. He invests a lot of time into building strong relationships with internal employees across departments so that his team can respond externally with speed and accuracy.
What's the best part about working for Hilton?
"It's an amazing feeling to see a story about our brand on the pages of a glossy magazine after landing a great media placement," said Ales. "It's also thrilling to be able to travel the world and stay at beautiful hotels with so much history. Our brand is 93 years old, making it a true legacy in the hospitality industry. Our focus on customer service at all of our sites translates internally as well, which provides for an incredibly rewarding work environment and a 'people first' company culture. It's a real privilege to work for a company like Hilton."