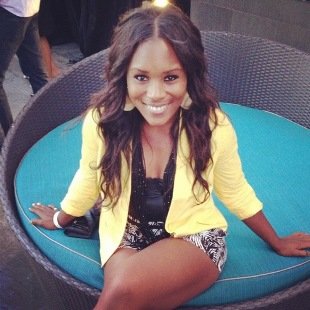 Home:
Fremont, CA
Undergraduate Institution and Major:
San Diego State University; B.A. in Journalism with an emphasis in Public Relations and a minor in Psychology and Spanish
Why I Chose Annenberg:
I knew that Annenberg would allow me to continue studying the PR field in a way that was more applicable to the real world and not just theory-based. 
Highlights of the SPR Program:
All of my classes have been incredible...from actually simulating a crisis event for a midterm (seriously, we had roles!) to learning the trade of entertainment PR in a firm in Beverly Hills. Just being around such talented faculty and students is rewarding in itself, and the class conversations are like giant think tanks where everyone's input is valued and compelling given our diverse backgrounds. 
Key Takeaways:
The SPR program has helped me truly explore my creative potential and instilled a work ethic that I couldn't have imagined before I came to Annenberg. If you can manage working full-time, going to class at night, completing a thesis, and attending every USC home football game on the weekends, just imagine what you can do after you graduate!  
Career Aspirations:
The fact that PR is so all-encompassing makes my own career opportunities endless. I've always leaned toward working in an agency setting, but branding and brand transformation are huge interests of mine. I'm not exactly sure where I'll end up working, but I do know that the skills that I learned in the SPR program and the students and faculty that I met at Annenberg will help me thrive in whatever job I end up pursuing.