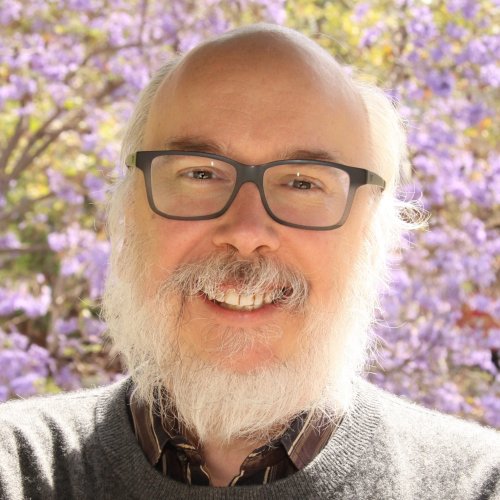 Henry
Jenkins
Provost Professor of Communication, Journalism, Cinematic Arts and Education
Program
Communication (BA)
Communication (PhD)
Journalism (BA)
More

Henry
Expertise
Criticism
Education
Entertainment
IDEA
Media History
Networks
New Media
Popular Culture
Public Culture
Social Media
Henry Jenkins joined USC from the Massachusetts Institute of Technology, where he was Peter de Florez Professor in the Humanities. He directed MIT's Comparative Media Studies graduate degree program from 1993 - 2009, setting an innovative research agenda during a time of fundamental change in communication, journalism and entertainment.
As one of the first media scholars to chart the changing role of the audience in an environment of increasingly pervasive digital content, Jenkins has been at the forefront of understanding the effects of participatory culture on business, politics and education. His research gives key insights to the success of social-networking websites, networked computer games, online fan communities and other advocacy organizations, and emerging news media outlets.
Through parallels drawn between the consumption of pop culture and the processing of news information, he and his fellow researchers have identified new methods to encourage citizen engagement. Jenkins runs the Civic Paths research group in Annenberg, which currently is exploring the Civic Imagination as a result of funding from the MacArthur Foundation. Their previous work resulted in By Any Media Necessary: The New Youth Activism.
Jenkins has also played a central role in demonstrating the importance of new media technologies in educational settings. He also has worked closely with the John D. and Catherine T. MacArthur Foundation to shape a media literacy program designed to explore the effects of participatory media on young people, and reveal potential new pathways for education through emerging digital media.
He has published more than 20 books including Textual Poachers: Television Fans and Participatory Culture, Convergence Culture: Where Old and New Media Collide, Spreadable Media: Creating Meaning and Value in a Networked Era, and Participatory Culture in a Networked Era. Forthcoming in 2019-20 are Participatory Culture: Interviews, Popular Culture and The Civic Imagination: Case Studies of Creative Social Change, and Comics and Stuff. His current book project centers on children's media and culture, 1948-1968.
His other published works reflect the wide range of his research interests, touching on democracy and new media, the "wow factor" of popular culture, science-fiction fan communities the early history of film comedy, and contemporary comics and graphic novels.
Jenkins co-hosts the podcast How Do You Like It So Far? with ASCJ faculty member Colin Maclay and has run his widely read blog, Confessions of an Acafan, for more than 15 years.