There are brands and then there are household names. Whether you "keep up" or not, Kanye West, married to queen of personal branding Kim Kardashian, has reached new heights in widespread brand recognition and fandom outside of racey public stints and award-winning music with his proprietary designer clothing line and partnership with Adidas. His following of die-hard fans continues to grow, ranging from hip hop enthusiasts to lovers of high fashion.

This Fall/Winter New York Fashion week, West deliberately nixed live streaming and social media from the equation of his Yeezy Season 5 show. This counter-intuitive and edgy strategy ensures West's commitment artistic authenticity, but there may be some strategic merit to making the decision for brands if exclusivity, reciprocity and ongoing user engagement are considered.

Exclusivity
Social media has democratized the way society experiences cultural events today. But it goes without saying that with fashion and art, nothing beats the in-person experience. And while virtual reality has allowed remote experiential viewership to come to life, the idea of luxury brands with high klout in turn builds social chatter, even to peripheral audiences. Within a two day period, Google search interest for Yeezy Season 5 skyrocked to a peak 100.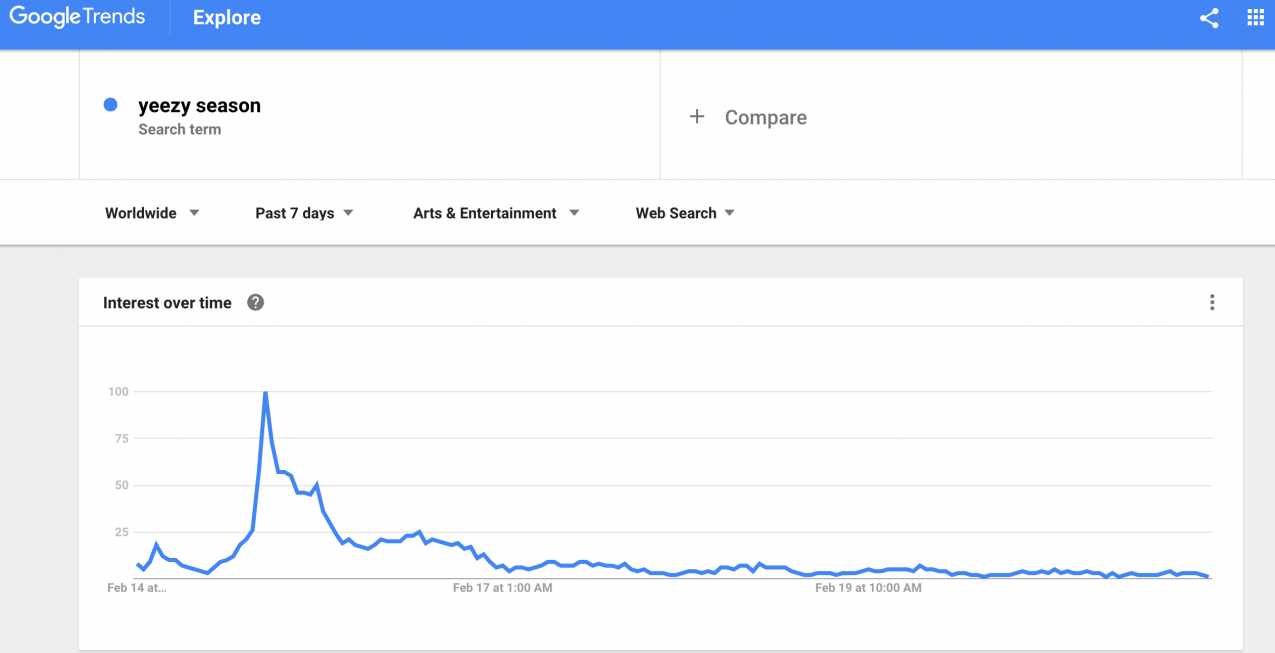 Reciprocity
One important thing to note with exclusivity in marketing is what Hubspot dubs the concept of reciprocity. While limiting live streams and social media use can certainly build hype and contain the situation during an event, West and other luxury brands should consider how to still deliver value outside of these exclusive experiences so the dropoff of user interest is not so stiff.

Ongoing Engagement
When live viewership and real-time user-generated content are taken out of the marketing mix, the outlets for which a brand chooses to release content on must be chosen strategically to still maximize engagement. This consideration is the PR side of brand visibility, and must be kept high priority to ensure that existing and new audiences develop and maintain engagement with your brand.
Choosing to black out from Social can never be a permanent choice, but sometimes it can make a brand permanently memorable. While Kanye West and the Yeezy team made a decisive and contrarian decision that struck a chord, brands who choose to follow suit with their respective audiences still need to focus on delivering value to their audiences in other ways.
Flickr / Photo by Super 45 | Música Independiente.