Oprah Winfrey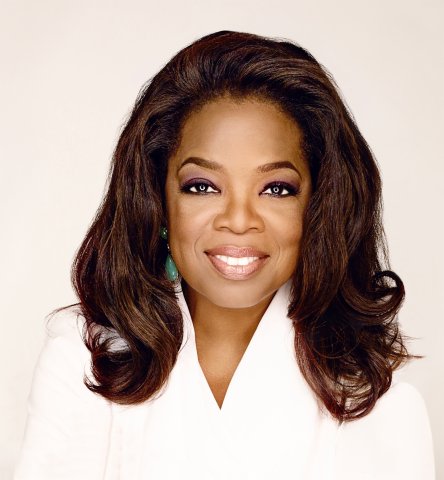 Oprah Winfrey, a global media leader, philanthropist, producer and actress, has created an unparalleled connection with people around the world. Her accomplishments have established her as one of the most respected and admired figures today. Winfrey was host of the award-winning talk show The Oprah Winfrey Show for 25 years and currently serves as Chairman and CEO of OWN: Oprah Winfrey Network. She is the founder of O, The Oprah Magazine and oversees Harpo Films. 
Winfrey is an Academy Award-nominated actress for her role in The Color Purple and was a producer and actress in the Academy Award-winning film Selma. Winfrey starred in the Emmy Award-nominated HBO Films movie The Immortal Life of Henrietta Lacks and most recently portrayed "Mrs. Which" in Disney's A Wrinkle in Time film adaptation by director Ava DuVernay.
In October 2015, Winfrey joined the board of directors for Weight Watchers and in 2017 launched the food line "O, That's Good!" in collaboration with Kraft Heinz.
In 2007, Winfrey established the Oprah Winfrey Leadership Academy for Girls in South Africa to provide education for academically gifted girls from disadvantaged backgrounds.
In 2013, Winfrey was awarded the Medal of Freedom, the nation's highest civilian honor.