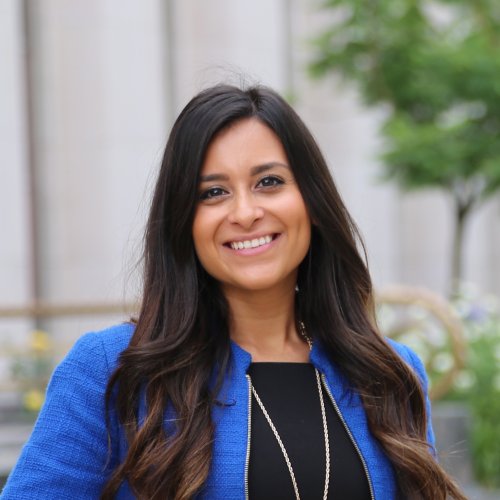 Brenda
Gonzalez
State Press Secretary, Office of Senator Kamala Harris
Brenda Gonzalez is the State Press Secretary for U.S. Senator Kamala D. Harris — the second African-American woman and first South Asian-American to serve in the United States Senate.
Brenda is the first Latina to serve as the State Press Secretary to Senator Harris. As State Press Secretary, Brenda serves as Senator Harris' spokesperson in California and directs all internal and external communications for the Senator's five district offices and twenty-five state staff members. She helps manage the Senator's social communications and works with traditional and digital media outlets to advance Senator Harris' affirmative agenda at home and in Washington, D.C. Additionally, she is the Senator's spokesperson for ethnic media — directing communications and media strategy for outlets and print publications including La Opinión, Los Angeles Sentinel, Univision, Epoch Times and Telemundo.
A seasoned public relations professional, Brenda has worked at many levels of government — city, state and federal. Before joining the United States Senate, Brenda served as Attorney General Kamala D. Harris' Press Secretary at the California Department of Justice where she managed communications for a number of key initiatives and state justice programs including Back on Track LA, Open Justice and the Bureau of Children's Justice. From 2012 to 2014, she was Communications Director for Los Angeles City Councilman Tom LaBonge and in 2015, joined Kamala Harris' campaign for U.S. Senate.
After graduating from Whittier College with a degree in political science, Brenda moved to Washington, D.C. where she began her career in political communications as a press aide for the United States Department of Agriculture (USDA). While at the USDA, she helped coordinate national interviews, travel and program announcements for Secretary Tom Vilsack and the Department's senior leadership.
A proud Trojan and Southern California native, Brenda earned her Master's in Strategic Public Relations from the University of Southern California's Annenberg School for Communication.