Roberto Suro is taking his research into the challenges that recent flows of asylum seekers pose for many Western democracies on the road.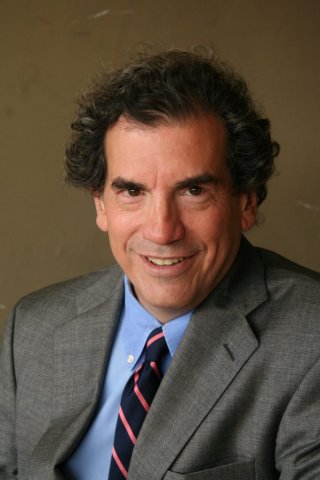 The USC professor with a joint appointment at the Price School of Public Policy and USC Annenberg has been named a recipient of the Berlin Prize, a semester-long fellowship awarded annually to scholars, writers and artists based in the United States who represent the highest standards of excellence in their fields.
For the fall 2019 semester, the Berlin Prize will provide Suro with the time and resources to step back from daily obligations to engage in academic projects he might not otherwise pursue.
"This is an extraordinary opportunity," Suro said. "Getting undistracted time to think and write, that alone is quite extraordinary. The combination of library time, sitting in a quiet place and writing, and being out in Berlin and Germany more broadly observing this extraordinary moment in Europe, and trying to really understand what it tells us about this topic and what is happening here."
He aims to develop policy options and proposals based on new understandings of migration flows, political reactions and post-migration trajectories.
"It's a great combination of having the opportunity to address my work without teaching, service and other distractions," Suro said. "At the same time, it's a long period of time to do research someplace. Four months is enough time to dig deep and not settle for first impressions."
Suro will be set up with accommodations at the American Academy's Hans Arnhold Center, a beautiful lakeside mansion in Berlin's Wannsee district that is a 20-minute light rail ride from the city.
"The Academy steadfastly continues its mission of bringing some of the most innovative American minds to Berlin for interaction with audiences and intellectual counterparts across a broad range of academic disciplines and creative fields," said Academy chairman Gahl Hodges Burt. "The contacts made at evening events, through institutional partnerships and among the fellows themselves lead to new intellectual and creative exchanges — and help to galvanize transatlantic relations in lasting and meaningful ways."
Suro noted that the rise of populous nationalism seen in the United States also is happening in many parts of the world, including Germany. In his research, he seeks to compare and contrast this response to a perceived threat of migration to national identification, social and economic welfare on the part of natives in different parts of the world.
"There's a rise of a restrictionist alt-right party in Germany where some of the rhetoric very closely echoes what we've seen here in the Trump election in 2016 and ongoing," Suro said. "The role of immigration and a threat to nationalism or national pride and identity play a role there as well."
He also wants to analyze migration policies in different countries for people seeking humanitarian refuge. Migration policies in the U.S. and Europe draw a distinction between forced migrants, refugees and asylum seekers who essentially don't have a choice to migrate, and people who choose to migrate to find a better life for themselves elsewhere.
As people increasingly have mixed motives in their purpose to migrate, Suro sees a need for new policies.
"We need to consider how to adapt policy to a new form of migration that is becoming very widespread, and I think this is a phenomenon that is going to be with us for a long time now, these people who are hard to categorize given the way we've set up our migration systems," Suro said. "It requires rethinking how we categorize migrants and what characteristics qualify."
A key opportunity in the fellowship is that the academy will provide Suro assistance in making contacts in Germany for his research.
"There's staff that help in making appointments and finding the right people to speak with," Suro said. "I've spent time in Germany before and have a modest network of contacts, but part of what I hope to accomplish with this is working to expand my network in Germany and spend more time in immigrant communities, seeing things first hand and having more time to do interviews and observation."
While in Germany, Suro also will engage audiences through public lectures and organize an international immigration conference that is separate from the fellowship but through the Academy.
The first week in January, Suro will host 10 experts in different fields related to migration. Each participant, who will be chosen by Suro, will present a paper to be discussed by the group. The participants will spend five days together at a mansion in the far suburbs of Berlin, with the winter surrounding them.
"The core of it is like a retreat," Suro said. "Ten people holed up together for five days talking about this topic from a lot of different perspectives."
---
Story reposted with permission from USC Sol Price School of Public Policy.