Conversations @ Annenberg: Newsmakers, thought leaders and change agents on leadership and the issues they care most about.
Sitting down with Richard Plepler, one of Hollywood's best known executives, is always something I look forward to. The HBO Chairman and CEO is a charismatic leader whose dedication to quality programming has defined the iconic media brand. In a world of unlimited entertainment options, Richard has always stood out in the business as a fierce defender of the importance of meticulously curated, high quality content. Richard joined me at USC Annenberg on Election Day for a conversation on "Leading a New Wave of Television." Below are a few key takeaways from our conversation.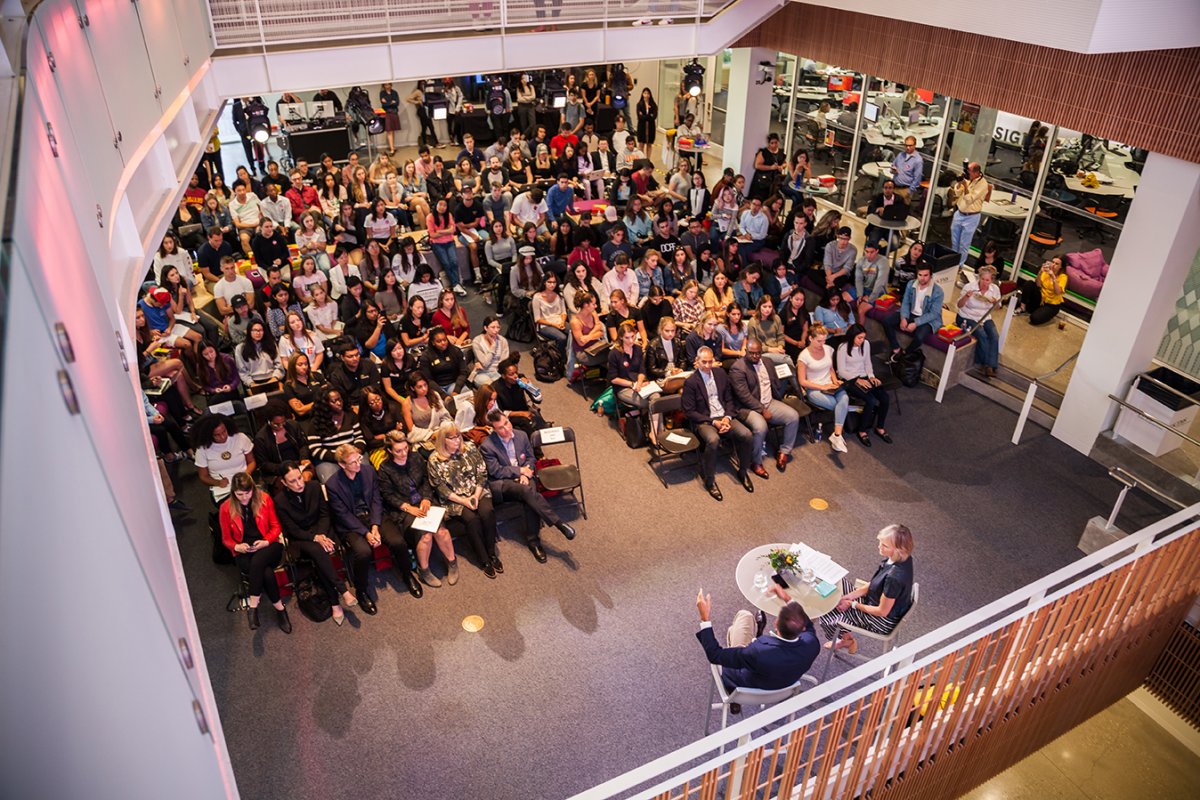 Photo by: Olivia Mowry
On the importance of having a clear brand promise:
RP: "A brand is a promise and every brand is making a promise to their consumer, and you better deliver on the implicit promise that you are making. Our promise is the curation of excellence and the curation of quality. That doesn't mean that other people aren't going to do good work. They will and they are. That doesn't mean that there will be certain things on other networks that we wish that we might have. There will be. That's just the reality of the competitive landscape we're in.
In the most competitive environment in the history of our business, we have more content on HBO than ever before... My fundamental focus for defining success is making sure that we're elevating the brand when we make our choices, across all genres, we're working with the people we want to work with, and we're saying yes to those things that we want to say yes to...
People always say, 'What defines an HBO show? What are you looking for? What are you thinking about?' and I have a pretty simple answer. We're looking to elevate the brand. And every time smart storytellers come into the office and have an idea that we think lifts the brand up into popular culture and into our public discussion, whether that's a documentary, whether that's a miniseries, or a show like Axios or Vice or John Oliver, we think we know it when we see it and we're responding to the same passion and the same energy and the same shared DNA that we would for a showrunner who's coming into pitch us a new series."
On the priority HBO puts on diversity and equality in its programming and its workforce: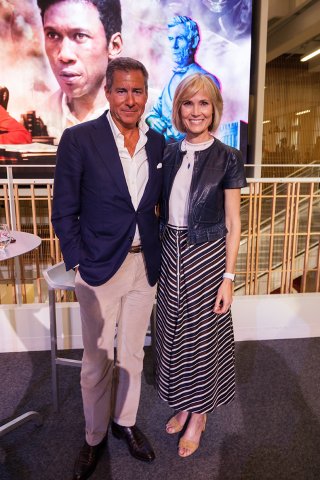 Photo by: Olivia Mowry
RP:
"If we're doing our job right across the canvas, across the gallery we're listening for all those different voices. If you do it right, you have a bit of a mosaic and everybody knows it when they see it. It's not tokenism, it's not force fed, but it's being mindful and sensitive to different people coming in both inside the company and outside the company. And inside the company is very important because if you don't have that diversity inside the company you're gonna trip or you may not see something that you ought to see... I don't mean to be corny about us having a social responsibility but I do think that a part of our mandate should be addressing issues of importance to a national and international conversation."
WB: "So you made a very public commitment to diversify your talent behind the scenes and you've also been public about the progress that you made. Last year, the 2017-2018 season, 57 percent of your directors were women or people of color. Significant progress. Six of your 11 pilots for 2018 were directed by women. Your writers' rooms, too, are growing more diverse... Is it a brand differentiator for you?"
RP: "We're story tellers. So if you want to tell great stories, if you want to be a reservoir for great storytellers and you open your arms up to all of the different voices that are out there, it's no great mystery that that's gonna become catalytic for those voices. Writers talk to writers. Producers talk to producers. Actors talk to actors. If you are true to the quality mission, if you're true to the diversity mission, if you're true to delivering on your brand promise, you don't have to be the ambassador for that. The talent will be your ambassadors and they will speak to other talent and that's when the line gets longer. When I know we've got this right, there's not gonna be that much work required because the momentum of what we've catalyzed will speak for itself."
On HBO's role as a storyteller in this political climate:
RP: "I don't say this as a partisan, I say this as a citizen: The level of toxicity, the level of vitriol is dangerous to a healthy democracy and society. The first antidote to all of that is to vote. The second is through the powerful voices of storytellers seeping into popular culture with the opposite message. With messages of respect, with messages of dignity, with messages of listening to each other rather than talking at one another. We're just a little island in popular culture but to the extent that we can help do that, it's all for the good."