In response to the COVID-19 crisis, creating community and sharing our personal stories are more important than ever. Technology can help media professionals overcome social distancing measures and bring people together at a time when many are feeling isolated and alone. With so many journalists, public relations and communication content producers working from home, I've put together a list of tools that have been tried and tested in our USC Annenberg newsroom and classrooms. Try them out to help share your messages and stories in the hope of bringing our communities closer together.
Audio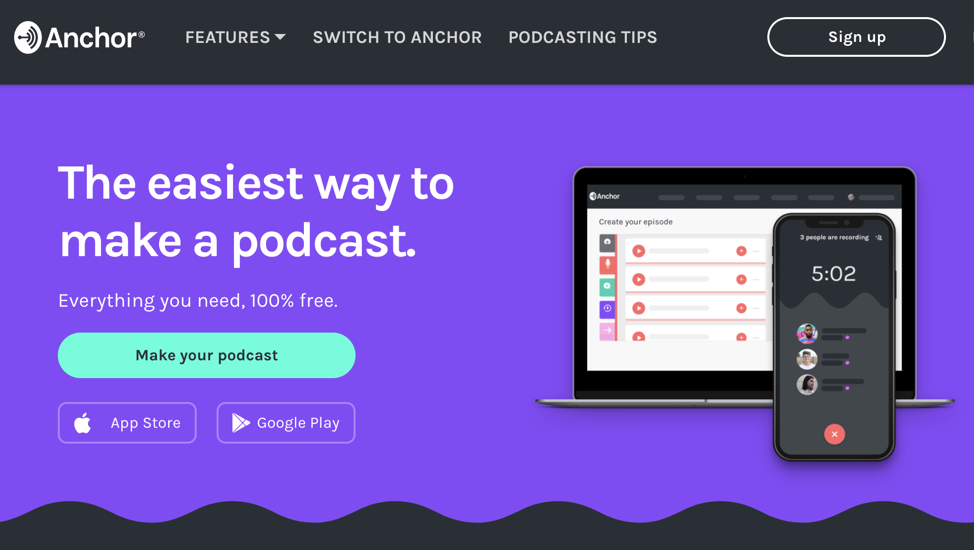 Anchor (mobile)
Stuck at home and want to keep recording and distributing your podcast? Anchor may be your answer. This made-for-mobile podcasting/audio recording and editing tool has features that allow users to record audio live, upload audio files, collect voice messages from listeners, add transitions and background music to audio, and more. The app also has an option to visualize your audio. There's a one-minute time limit for transcribed videos.
Website: https://anchor.fm/
Mobile app: iOS | Android
Video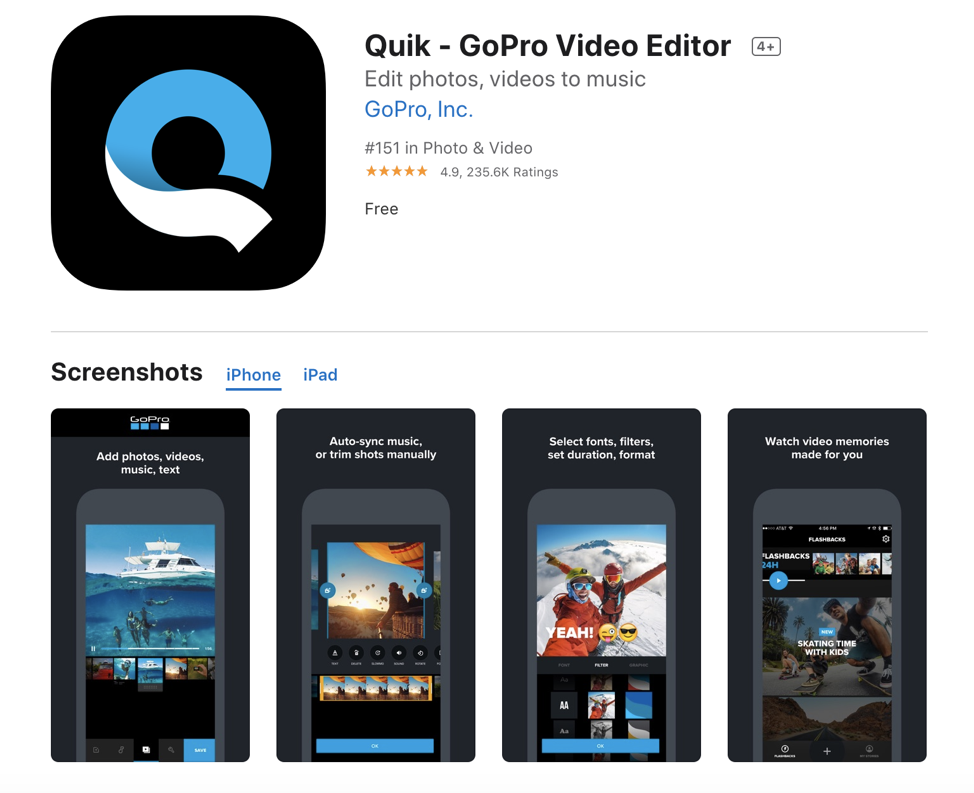 Quik (desktop and mobile)
The app is named Quik for a reason. This linear editing mobile app allows users to bring in photos and short video clips. You can then rearrange them, add transitions, text and sound to create edgy videos in minutes. Artificial intelligence features can also grab your latest photos to create videos in virtually the blink of an eye. If you're looking for something more robust, with nonlinear editing features for mobile, try Adobe Premiere Rush, FiLMiC Pro, Splice. Kinemaster, or LumaFusion.
Website: https://gopro.com/en/us/shop/softwareandapp/quik-%7C-desktop/Quik-Desktop.html
Mobile: iOS | Android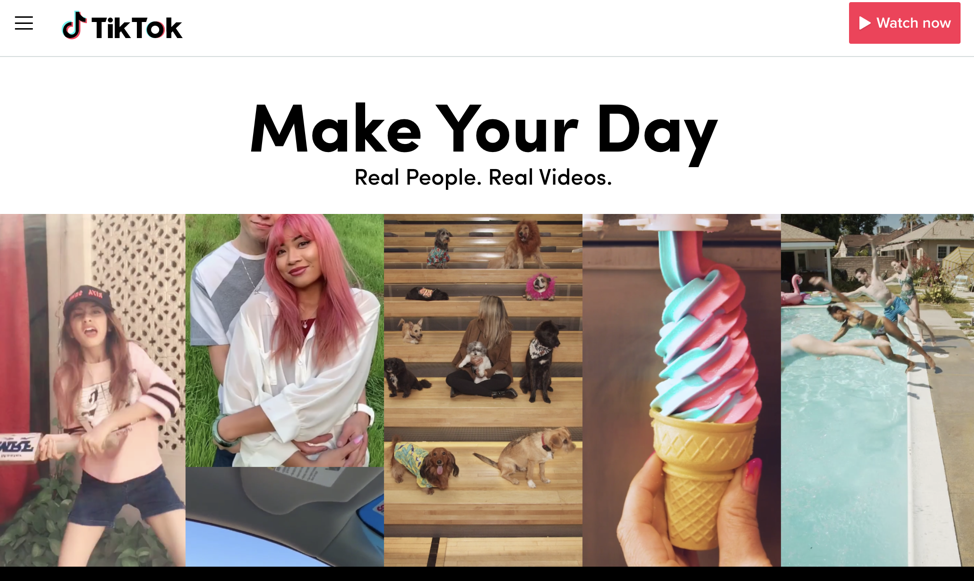 TikTok (mobile)
This mobile app is all the rage with young people, but it's not just for tweens. TikTok has its roots in the music world and is reimagining the way users edit and share videos. Participate in a challenge, launch one, or set your visuals to powerful music to reach and engage new audiences. Don't forget the hashtags.
Website: https://www.tiktok.com/
Mobile: iOS | Android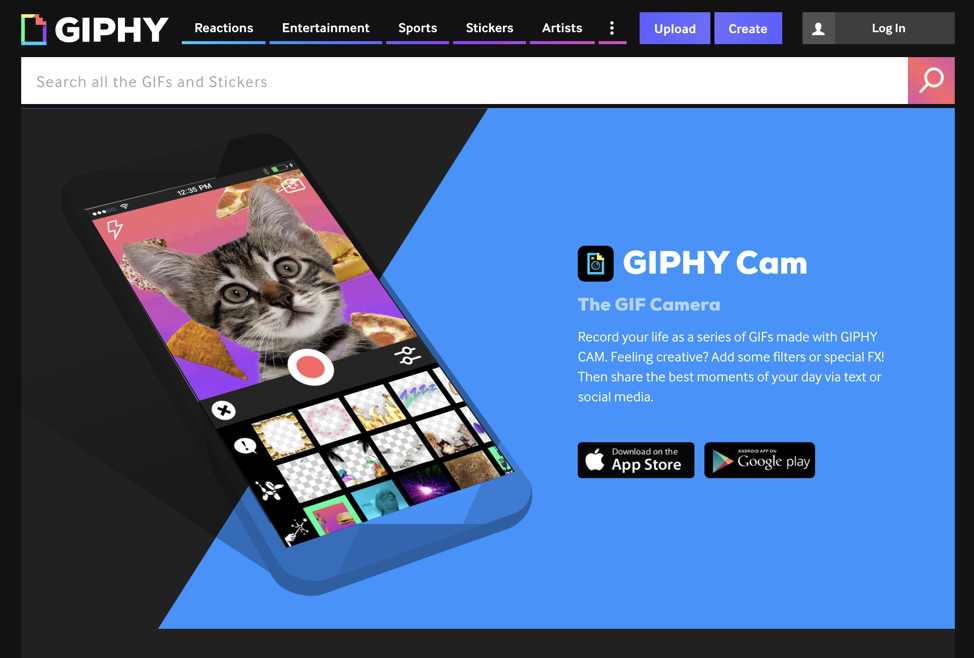 GIPHY CAM (mobile)
Despite the fact that there is a kitten on the GIPHY CAM webpage, gifs aren't only made to feature adorable cats. You can document a workflow, reactions, capture movement, create a call to action and so much more with GIPHY CAM. The mobile app allows users to create live gifs using the GIPHY CAM camera. Or you can upload existing video or stills from your camera roll right into the app. If you can't decide between a still photo and video, choose the in-between gif option. That's gif with a soft "g" if you ask me.
Website: https://giphy.com/apps/giphycam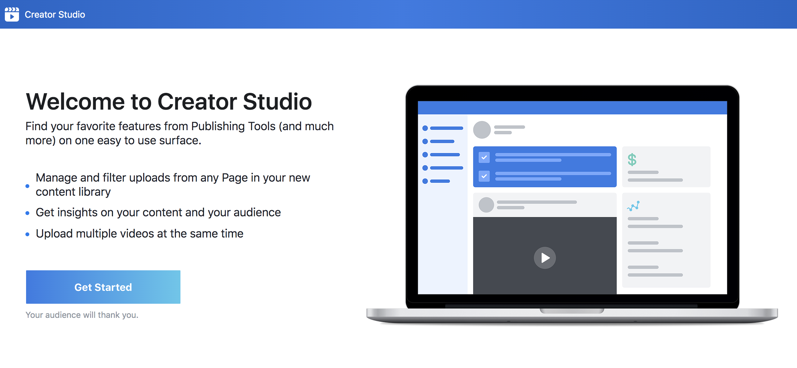 Facebook Creator Studio (desktop and mobile)
Go live, chat with your audience or start your own show with subject matter that your audience cares about. These are only some of the features of Facebook's newly launched Facebook Creator Studio. It was designed to help make it easier for you to create community in the world of social media.
Website: https://www.facebook.com/business/learn/lessons/go-live-creator-studio
Mobile: (Android | iOS)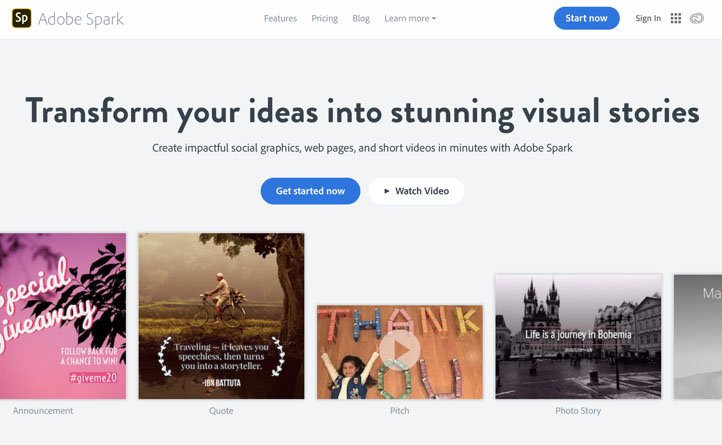 Adobe Spark Post (desktop and mobile)
This web-based tool helps users easily create video, web pages and quick social graphics. The desktop version allows editing right in the browser. The mobile apps are easy to use and will optimize visuals for a variety of social platforms.
Website: https://spark.adobe.com
Mobile: (Android | iOS)
Data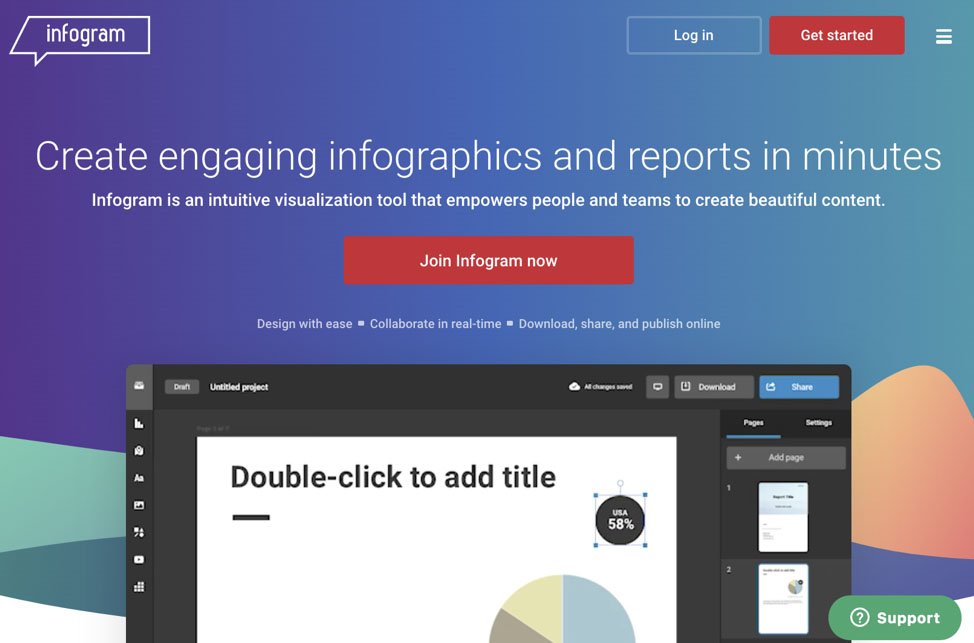 Infogram (desktop)
Flat graphics are meh. Add interactivity and rollover effects to your data by creating dynamic infographics for the web with Infogram. This desktop-based tool lets users start designing with colorful templates, or a blank slate. Go beyond the basic pie chart and create a dynamic doughnut, line or bar charts with movement. You can use customized colors, fonts and upload spreadsheets too!
Website: https://infogram.com/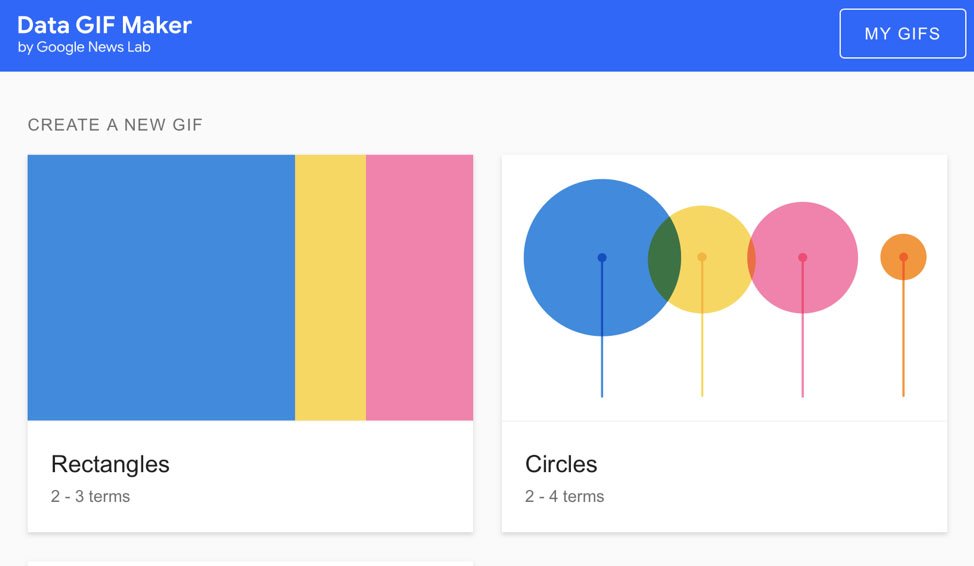 Data GIF Maker (desktop)
There is a lot of data that can help frame an issue, create awareness, or engage your audience. Data GIF Maker brings data to life in an animated way. Enter data, choose a template and pick your colors. Then download your gif to use on the web or distribute on social media.
Website: https://datagifmaker.withgoogle.com
Design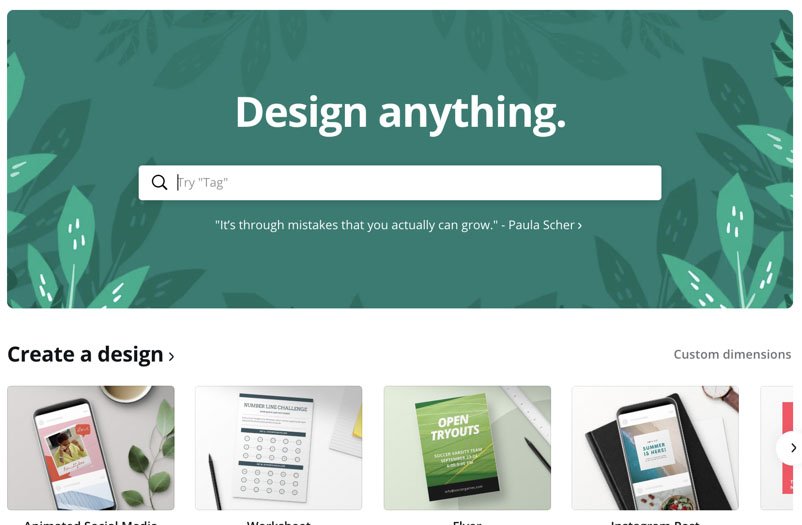 Canva (desktop and mobile)
Create digital assets like social media cards, infographics, Instagram posts, Zoom backgrounds, and so much more. The desktop version is more robust, but the mobile app packs a punch as well.
Website: https://www.canva.com
Mobile: https://www.canva.com/app/
Maps

StoryMap JS (desktop)
If you can enter data into a spreadsheet or create an interactive map with StoryMap JS. This free tool helps bring your maps to life while engaging users with its click-through format.
Website: https://storymap.knightlab.com
For the record-ing...
If you need to record while interviewing people from home, these resources can help.
Got more tools? Tweet me @amara_media or email asaguila@usc.edu
---
Amara Aguilar, associate professor of professional practice, teaches journalism for mobile and emerging platforms, social media, engaging diverse communities, and interactive media design at USC Annenberg. The original post was created for the Center for Public Diplomacy.