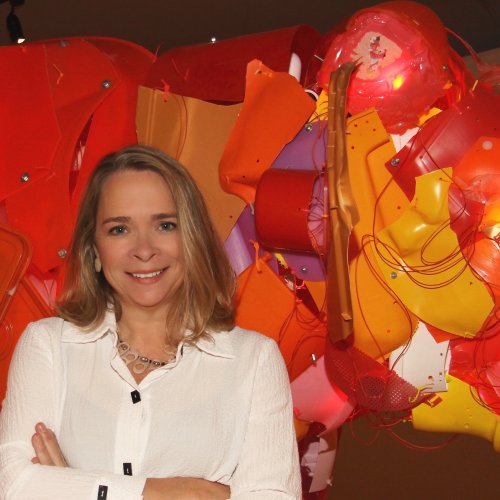 Sasha
Anawalt
Professor of Professional Practice Emerita of Journalism
Program
Specialized Journalism (The Arts) (MA)
Phone
213-740-1818
Office
ASC 307C/J
More

Sasha
Expertise
Arts and Culture
Creativity
Critical Thinking
Criticism
Los Angeles
Online Magazine Journalism
Popular Culture
Center Affiliation
Annenberg Innovation Lab
Center on Communication Leadership and Policy
Sasha Anawalt is an acclaimed critic, writer and media entrepreneur. She co-founded USC Annenberg's Arts Journalism master's program in partnership with the university's arts schools in 2008. Anawalt was chief dance critic for the Los Angeles Herald-Examiner, KCRW (NPR's affiliate in Santa Monica) and for L.A. Weekly, where she was the alternative weekly's first-ever dance critic. Her book, a cultural history, The Joffrey Ballet: Robert Joffrey and the Making of an American Dance Company was called a "milestone in dance writing" by The New York Times. It spent two weeks on The Los Angeles Times Bestseller List for Non-Fiction. A documentary film about the Joffrey Ballet, based on her book, aired on PBS American Masters in January 2013.
Anawalt built and ran the USC Annenberg/Getty Arts Journalism Program for 13 years as its founding director, identifying numerous arts journalists before much of their national fame and glory, such as Siobhan Burke, Nate Chinen, Jace Clayton, Daniel Hernandez, An Xiao Mina, Carolina Miranda, Neda Ulaby, Alissa Walker and Douglas Wolk, among others.
She also directed the USC Annenberg/NEA Arts Institute for Theatre and Musical Theatre for seven years for the National Endowment for the Arts. Among its fellowship members were Anthony Byrnes, Rebecca Haithcoat, Maura Judkis, Jenny Lawton, Evelyn McDonnell and Glen Weldon.
An arts journalism innovator, Anawalt is the co-producer of the Engine Series and co-founder of DanceMapLA with her frequent collaborator, Douglas McLennan. She served on the Pulitzer Prize jury for criticism for two years. She has taught dance in a women's prison in Montreal, been a chambermaid at the Wawona Hotel, and co-authored a children's astronomy textbook for Goddard Space Institute's late director, Robert Jastrow. She has written for The New York Times on Shelley Duvall, Martha Graham, Mary Tyler Moore and Twyla Tharp. She has written for The New York Times Sunday Magazine, the Los Angeles Times and The Washington Post. She attended St. Paul's School. She has also interviewed legends Mikhail Baryshnikov, Julia Child, Jane Goodall, Yo-Yo Ma, Agnes de Mille, Rudolf Nureyev and Art Spiegelman. She went to McGill University in Montreal for three years (founding its weekly arts pull-out for the McGill Daily), then transferred to Barnard College. She studied Latin and Greek for a combined 12 years. At present, she is a member of the Los Angeles Institute for the Humanities, and sits on the advisory boards of the USC Fisher Museum of Art, USC Pacific Asia Museum, Jacaranda Music and The Gabriella Charter School. She has three children with her husband of 37 years and lives in Pasadena.
Upcoming 2018 and past 2017 and 2016 Speaking Events:
March 9 – 7, 2018: Pre-performance talks for the Joffrey Ballet's "Romeo and Juliet" at the Music Center of Los Angeles, Dorothy Chandler Pavilion.
January 20, 2017: Moderator for Visions and Voices' panel discussion, "Hopscotch In Concert," with opera director Yuval Sharon, music critic Mark Swed, composer Veronika Krausas, composer Andrew Norman and KCET creative director Juan Devis. At Wallis Annenberg Hall.
March 30: Guest Speaker for Claremont Graduate University's "Arts Practitioner Research Methods"
Jan 14, 2016: Moderator, ALOUD series, "What the Eye Hears: A History of Tap Dancing," LA Central Library's Mark Taper Forum
Nov 12: Co-producer with USC School of Cinematic Arts, "Daisy and Max" screening
Nov 7: Talk, "A Tribute to Rudy Perez," Claire Trevor School of the Arts, UC Irvine
Oct 26: Panelist, "Visualizing the Invisible," Theatre@Boston Court, Pasadena
July 23: MC and producer, Dancers Forum IV, Screen Actors Guild, L.A.
June 26: Lecture-demonstration, "Every Little Movement," Jacob's Pillow Dance Festival, Becket, MA.
April 26: Lecture, "The History of American Theatre Criticism or Why the Cherry Sisters Still Matter," Pasadena Playhouse
April 18: Moderator, LA Festival of Books, panel with authors Sandy Tolan, Elaine Bell Kaplan and Jervey Tervalon, USC Annenberg auditorium
March 28: Moderator, Moderator, "LA as LAB," Claremont Graduate University
March 14: Book signing and onstage conversation about "Beautiful Chaos," with author Carey Perloff, at Samuel French Bookstore, L.A.
Feb 21: Producer, DanceMapLA community gathering, "Black Grace," USC Visions & Voices
Feb 13: Producer, DanceMapLA launch/talk and video karaoke, "Dance and Be Counted," at UCLA's Royce Hall
Jan 29: Lecture-demonstration, "Making Ballet Contemporary," Carpenter Performing Arts Center, Long Beach.
Jan 16: Producer, "Red Beard/Red Beard" workshop, USC Annenberg
Jan 15: Moderator, Los Angeles Poverty Department "Red Beard/Red Beard" panel, USC Visions & Voices
Jan 13: Moderator, ALOUD series, "Culture Crash: The Killing of the Creative Class," LA Central Library's Mark Taper Forum
Here's a short video on the Arts Journalism Masters program at USC Annenberg:
Hero Photo Credit: Cynthia Minet for the elephant in the background.
Publications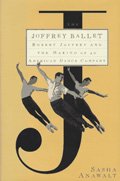 The Joffrey Ballet: Robert Joffrey and the Making of an American Dance Company
Learn More
Kindle Edition: reissued January 2012
Learn More
Joffrey: Mavericks of American Dance
Documentary heavily based on Anawalt's book
Learn More
Selected Articles:
Carmen de Lavallade: a Homecoming, Los Angeles Review of Books, November 27, 2016
Heidi Duckler Dance Theatre, catalogue, Introduction, 2015
Inside Arts magazine, "Soloists" column, January/February 2010
Cue, dance reviews, Rhodes University School of Journalism and Media Studies, June 14-July 2, 2010
Course Titles
FALL 2017:
JOUR 592: ARTS JOURNALISM: STORYTELLING AND PRODUCTION, 3.0 units
JOUR 510: Special Assignment Reporting: ARTS CULTURE AND ENTERTAINMENT, 2 units
SPRING 2016:
JOUR 575: Converged Media Center
GESM 110: Seminar in the Arts | L.A. Culture Behind the Scenes: Process Storytelling About Art and Entertainment
FALL 2015
JOUR 592: Specialized Journalism | Reporting the Arts
JOUR 599: Special Assignment Reporting | Arts, Culture, and Entertainment
SPRING 2015
JOUR 593: Arts Criticism and Commentary
JOUR 599: Monetization and the New Media
SUMMER 2014
JOUR 580: Introduction to Specialized Journalism
SPRING 2013
JOUR 477: Arts Reporting
FALL AND SPRING 2016
JOUR 594B: Master's Thesis
JOUR 594Z: Master's Thesis
JOUR 594A: Master's Thesis