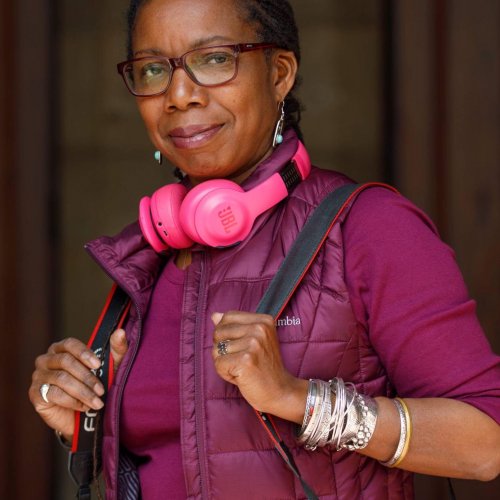 Miki
Turner
Associate Professor of Professional Practice
Program
Journalism (BA)
Journalism (MS)
Specialized Journalism (MA)
Phone
213-821-1350
Office
ANN414E
Office Hours
By appointment
More

Miki
Words to live by
Weeping may endureth for a night but joy cometh in the morning.
Expertise
Arts and Culture
Commentary
Communication
Consumer Culture
Digital Journalism
Digital Media
Entertainment
Entertainment Theory
IDEA
Mass Media
New Media
Online Journalism
Photography
Popular Culture
Practice of Journalism
Race and Ethnicity
Social Media
Sports
Center Affiliation
Institute for Diversity and Empowerment at Annenberg
Award-winning photojournalist/producer/author Miki Turner (journey to the woman i've come to love, tomorrow) has been working in the communications industry for more than 30 years specializing in print, television, radio and new media. Turner has held positions at the NFL Network, Jet magazine, ESPN, MSNBC.com, AOL.com, BET, and several newspapers. Additionally, her work has appeared in more than 100 magazines worldwide. She is currently an assistant professor of professional practice, teaching photojournalism, sports commentary, newswriting and visual journalism. Additionally, she is head of the undergraduate mentoring program; Annenberg faculty affairs committee; adviser to the USC Photography Club; on the board of councilors at the Amy King Dundon Berchtold University Club and the USC Academic Senate climate committee..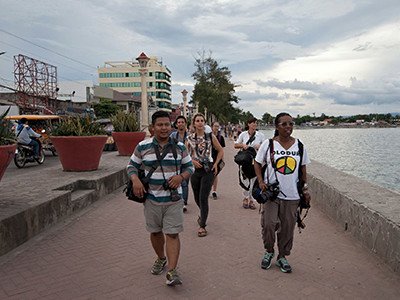 Turner became the first regularly-featured African American female sports columnist at a major metropolitan daily during her tenure at the Oakland Tribune in the early 90s. She has won various awards for her work and community service from Kodak, the Central Intercollegiate Athletic Assoc., the NCAA and the National Association of Black Journalists. Additionally, she's been honored by Wiley College as a Woman of Excellence (journalism); her alma mater, Hampton University, with its legacy award; and by the U.S. Girl Scouts for her work with youth.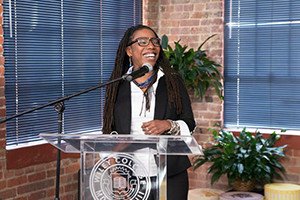 Turner's photography has been featured in exhibitions in Jeddah, Saudi Arabia, Los Angeles and USC. She was one of the prize-winning photographers in the 2015 Florence Biennale in October and is currently working on vol. 2 of her globally successful first book, journey to the woman i've come to love. Recently, Turner was a guest instructor at the South Pacific Photo Workshop in Dumaguete, Philippines; moderated a panel of award-winning photographers at the home of James Villeneuve, the Canadian Consul General in Los Angeles; and was a volunteer for the Pablove Foundation. A respected pop culture critic, Turner has made numerous appearances on CNN to talk about diversity and other issues. Please watch the video here.
In March 2016, Turner's photojournalism class celebrated Women's History Month by honoring the Women of Annenberg with a photo exhibition in Wallis Annenberg Hall. More than 80 women from the directors to the custodial workers were featured. In addition to the photo shoot the WOA also talked about the women who have inspired them. This spring, her photojournalism class provided 25 prints to the new G12.LA apartment complex in Downtown L.A., which are currently displayed in the property's second-floor gallery. Turner was selected the 2017 Professor of Color by the Asian Pacific American Student's Association. She is currently preparing for a 2018 exhibition of her photography at the Pantheon Towne Hall in Paris, France.
In her spare time, she's a volunteer teacher and mentor at the Pablove Foundation, teaching photography to kids with cancer. She also is on the board of the HBCU LA Internship Program that brings students from Historically Black Colleges and Universities to Los Angeles every summer to explore opportunities in the entertainment and media industries. She received her B.A. in mass media arts from Hampton University and a master's in communication management from USC. She dreams of one day owning a vineyard in the Tuscan hills.
Course Titles
Fall 2018
JOUR330 Photojournalism
JOUR432 Sports Commentary
JOUR422 Visual Journalism for Non-Majors
Spring 2018
JOUR432 Sports Commentary
JOUR330 Photojournalism
JOUR307 Newswriting and Reporting
Fall 2017
JOUR330 Photojournalism
JOUR321 Visual Journalism
Spring 2017
JOUR330 Photojournalism
JOUR432 Sports Commentary
JOUR321 Visual Journalism
Fall 2016
JOUR505 The Practice: Journalism's Evolution as a Profession
JOUR330 Photojournalism
Spring 2016
JOUR330 Photojournalism
JOUR432 Sports Commentary
JOUR599 Capstone
Fall 2015
JOUR 330 Photojournalism
JOUR 505 Evolution of Journalism as a Profession Writing Coach
Summer 2015
Summer Immersion for MS, MA, MSJ
Spring 2015
JOUR330 Photojournalism
JOUR420 Advanced Photojournalism
JOUR432 Sports Commentary
Fall 2014
JOUR330 Photojournalism
JOUR505 Evolution of Journalism as a Profession
Spring 2014