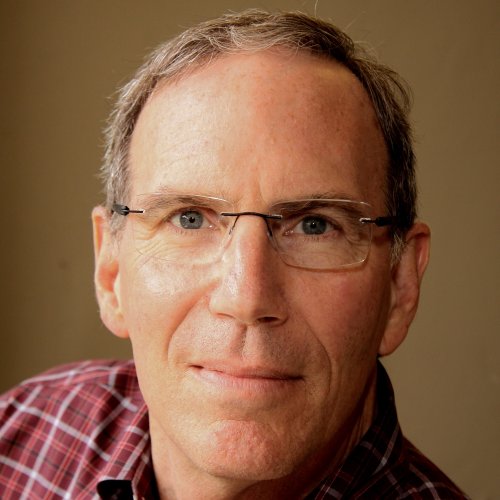 Dan
Birman
Professor of Professional Practice
Program
Specialized Journalism (MA)
Specialized Journalism (The Arts) (MA)
Journalism (BA)
Phone
213-821-1131
Office
ANN 205A
Office Hours
By appointment
More

Dan
Expertise
Broadcast Journalism
Documentary
Entertainment
Longform Journalism
Practice of Journalism
Science Journalism
Daniel H. Birman is an award-winning documentary producer and Professor of Professional Practice at the University of Southern California Annenberg School for Communication and Journalism.
Birman is currently in production on a feature documentary for Netflix, Me Facing Life 2: Cyntoia's Fight for Freedom (working title only). This is a follow-on documentary that explores juvenile justice issues centering on the case of Cyntoia Brown, a story that he has been following for 15 years.
He recently completed The Earliest Americansfor the digital streaming service, CuriosityStream, as well as The Hunt for Dark Matter and Conscious Capitalism, also for Curiosity. Prior, he produced a series of digital shorts, Sentencing Children, for Independent Lens and The Tennessean, excerpted from an upcoming documentary about the fight to change juvenile sentencing laws in Tennessee.
He also produced a feature documentary about legendary aviator, Bob Hoover. Perfecting Flight, narrated by Harrison Ford, about Hoover's dynamic career spanning WWII to the present. He was a contributing producer for The Big Bang Machine, a special for Nova | PBS, about one of the greatest scientific discoveries in modern times, the Higgs boson. The discovery of Higgs at CERN solves one of the great mysteries about how the universe was formed.
Dan Birman spent six years producing and directing the world-acclaimed documentary Me Facing Life: Cyntoia's Story, which aired on PBS | Independent Lens. This story follows a 16-year-old girl who received a life sentence for murder in Tennessee and the deep social issues that contributed to her fate. The documentary was selected by ITVS for its Community Cinema program, where it was screened in 98 cities around the country. The story went viral in 2017, bringing greater attention to the need to change sentencing laws in America. And it has served as a catalyst for changing laws in Tennessee.
Other notable projects: Chasing Speed (for Velocity) is about motorcycle racer Leslie Porterfield, who beats the world record as fastest woman on a motorcycle at the legendary Bonneville Salt Flats. Brace for Impact was an exclusive about Captain Chesley B. Sullenberger III's successful emergency landing of US Airways Flight 1549 on the Hudson River. This was for TLC and Discovery Channel. Narrated by Harrison Ford. Death of the Universe, for Nat Geo's Naked Science series, explores new theories about how the universe will end. Europa: Mystery of the Ice Moon, for Science Channel, explores the possibility life on a moon of Jupiter. Medical Maverick, a limited series for Discovery Health, looks at the work of a world-class trauma surgeon. Alternatives: Uncovered was also a series for Discovery Health. Birman also produced medical television with some of the nation's leading research physicians during a six-year association with Lifetime Medical Television.
Academic: In 2001, the University of Southern Californiainvited Birman to join the faculty at the USC Annenberg School of Journalism. He teaches documentary to undergraduate and graduate students. He is executive producer for Impact, the school's student-produced documentary series currently featured on Spectrum News 1, L.A.'s first 24-hour news channel.
Daniel H. Birman serves on the Board of Governors for The TV Academy representing the documentary and nonfiction community. He has been instrumental in building one of the largest peer groups in The Academy and helped re-define its awards structure for the Emmy Awards.
Course Titles
JOUR 405: Non-Fiction Television
JOUR 521: Documentary Pre-Production
JOUR 522: Video Documentary Production
IMPACT: USC Annenberg's television newsmagazine show