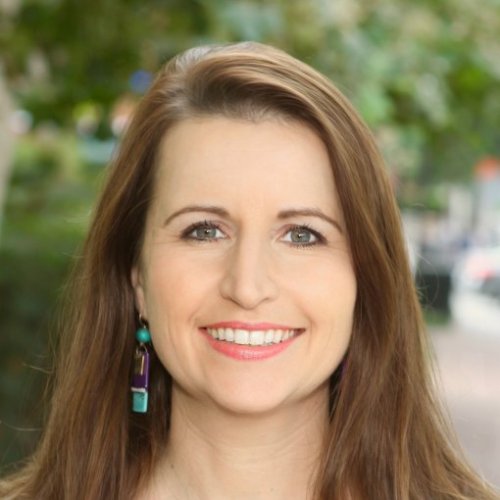 Christina
Bellantoni
Professor of Professional Practice, Director of the Annenberg Media Center
Program
Journalism (BA)
Journalism (MS)
More

Christina
Expertise
Broadcast Journalism
Changing News Industry
Digital Storytelling
Diversifying Newsrooms
Engaging Audiences
Media Criticism
Media Entrepreneurship
Media Innovation
Multimedia Reporting
Newsroom Management
Partisan Media
Political Reporting
Practice of Journalism
Print Journalism
Public Speaking
Social media Storytelling
Text Editing
Writing
Christina Bellantoni is a professor of professional practice and the director of the Annenberg Media Center. She joined the Annenberg School for Communication and Journalism in August 2018 after serving as a member of the masthead at the Los Angeles Times.
Over her 20 years in journalism, Bellantoni worked as a reporter and editor, behind the camera as a producer and in front of it as an analyst on national television. She has covered local, state and federal government, along with four presidential campaigns and the White House.
At the Los Angeles Times, Bellantoni was an assistant managing editor. She came to the paper to create a politics project that would increase coverage of the state's power centers and congressional delegation, and reach the audience in new ways. Under her leadership, the California politics team expanded and earned statewide recognition for innovative coverage of politics and for hard-hitting sexual harassment investigations that prompted two Assembly resignations and brought more transparency to California's state capital.
She joined the newspaper after spending 12 years as a journalist in Washington, D.C. She served as editor-in-chief of the Capitol Hill newspaper Roll Call until moving to Los Angeles in 2015. During her tenure, Roll Call's multimedia efforts expanded, traffic grew and the organization won awards for various projects, including a State of the Union webcast and an accounting of the net worth of every member of Congress.
Before taking over Roll Call, Bellantoni was the political editor at the PBS NewsHour. She oversaw presidential campaign coverage, stories on politics, the national immigration debate, Congress, the White House and the Supreme Court. During the 2012 conventions, her team produced a 24/7 webcast livestream while she juggled on-air analysis and a daily email newsletter.
Bellantoni began her stint in Washington as a Metro reporter at the Washington Times, focusing on Virginia politics and the statehouse. She was the lead correspondent following the Democratic presidential candidates in 2008 and was promoted to White House correspondent to cover President Obama.
In 2009, Bellantoni became a senior reporter for Talking Points Memo, helping the online media outlet open its Washington bureau and establishing its presence in the White House press pool. She joined Roll Call in 2010 as a deputy editor for politics and left to take the position at the NewsHour.
She started her journalism career in her hometown of San Jose. Her first job was as a researcher at the San Jose Business Journal. In 2002 as a reporter at the now-defunct Silicon Valley Business Ink, she won a SABEW award for breaking the news of the sale of the San Jose Sharks hockey team to a group of local investors. As a bureau chief at the Palo Alto Daily News, she covered cops, courts and local politics, including California's 2003 gubernatorial recall.
Bellantoni was a fellow at the Harvard Kennedy School's Institute of Politics in 2011, and was the vice president of the Washington Press Club Foundation until moving to California.
She frequently appears on television and radio, including NPR, CNN, MSNBC, Fox News and HBO's Real Time With Bill Maher. You can see some highlights from her reel here.