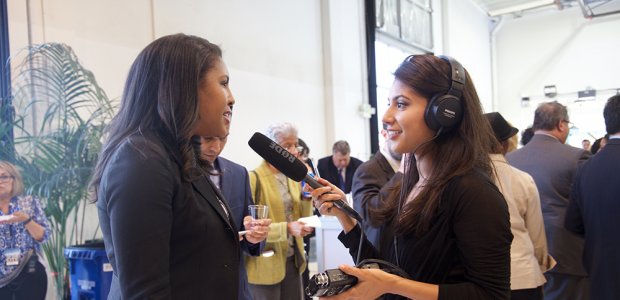 The power and pleasure of podcasting: Performances and reception
Thursday, January 31, 2019 - 7 p.m.
Wallis Annenberg Hall (ANN), Wallis Annenberg Hall Forum
Podcasters are reinventing the personal essay, the talk-radio show, investigative journalism, and the historical documentary, and revitalizing the long-latent art of radio drama and comedy. Every week, dozens of new podcasts are launched in a grassroots and democratic revival of the art of storytelling, made possible by new technology. A two-day event explores this rapidly evolving format, which especially resonates with audiences underserved by traditional media. Evening performances with a diverse group of influential podcast producers will be followed by a series of hands-on workshops offering practical tips and tools on the production and business of podcasting.
The workshop event can be found here.
Schedule of Events:
Admission is free. Reservations required.
USC Students, Staff, and Faculty: RSVP
USC Alumni: RSVP
General Public: RSVP