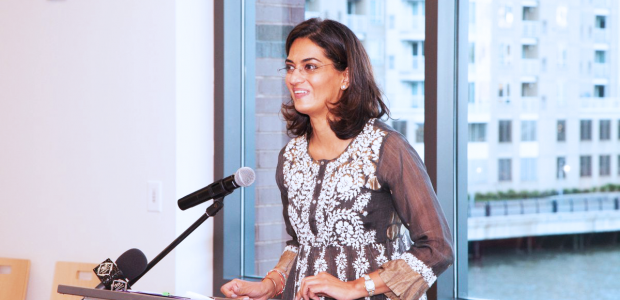 World in 2020: Meeting business objectives through diversity and inclusion with Angela Chitkara
Monday, October 14, 2019 -

12 p.m.

–

1:30 p.m.
Wallis Annenberg Hall (ANN), 106
Everyone has a story worth sharing. For Professor Angela Chitkara, Diversity and Inclusion has been the backdrop of her life. Only, she didn't realize there was a term for it. In fact, Diversity and Inclusion involves all of us regardless of age, race, ethnicity, religion, socioeconomic status, sexual orientation or gender. What makes us different is what makes us unique. It's our superpower. Diversity and Inclusion can prove to be our competitive edge at the management table. How does diversity and inclusion connect with meeting business objectives in our integrated fields of public relations, creative, journalism and inform innovation in the classroom?
Months before the inception of the #MeToo movement, Professor Chitkara interviewed 18 CEOs in the public relations industry on the topic of diversity and inclusion published in The Harvard Business Review titled, PR Agencies Need to be More Diverse and Inclusive. Here's How to Start. She argued that the lack of diversity and inclusion at the table led to the poor campaign development such as the H&M campaign and more recently, the Gucci Blackface sweater controversy. During this lecture, Professor Chitkara will include a preview of her new research titled: World in 2020: The Age of Transparency and Accountability for which she conducted over 20 interviews with various stakeholders on the topic of disclosures. The research will be presented at the PRSA International Conference in San Diego later this month.