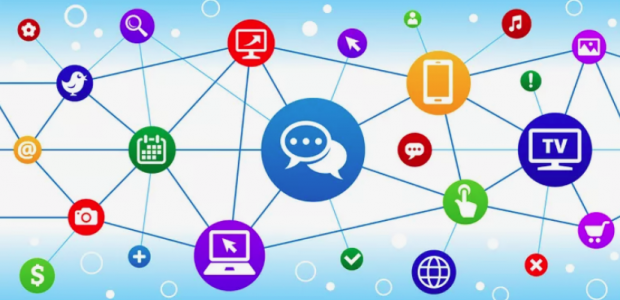 Trending culture Strangelove, or how I learned to stop worrying about the medium vs. the message
Tuesday, November 12, 2019
12 p.m.

–

1 p.m.
USC Annenberg School for Communication and Journalism (ASC), 207
---
Humans have always been social beings. Information sharing and storytelling have existed since the dawn of humanity — from cave drawings to the interwebs. Regardless of the medium — paper, telegram, beeper, fax, internet — the motivation behind their creation has always been about driving human expression.

For the first time in history we live in a world where being a part of a globally interconnected (though completely and inherently fractured) group is the norm. However, for us, the newsmakers, the communicators, the content producers — breaking through the noise and building influence with today's audiences has never been more difficult to navigate. (Hint: The old rules no longer apply…)
Regardless of the title — producer, writer, director, filmmaker, public relations/digital media strategist, entrepreneur — Wadooah Wali is a natural-born storyteller. As a true media influencer, her career expertise spans across traditional and disruptive new media platforms.
Wadooah has more than 20 years as a PR strategist for launches, acquisitions and public exists and new media marcomms for traditional, emerging tech and new media brands including WarnerMedia's linear TV Networks (TBS & TNT), Fullscreen, YouTube, M-GO (VOD/streaming startup backed by DreamWorks and Technicolor), podcast leader Midroll Media/Ear Wolf (acquired by Scripps Media) and LGBTQ+ streaming platform Revry.TV. As an award-winning indie creator, she's passionate about connecting audiences with stories via writing, directing and producing various web and podcast projects.
RSVP