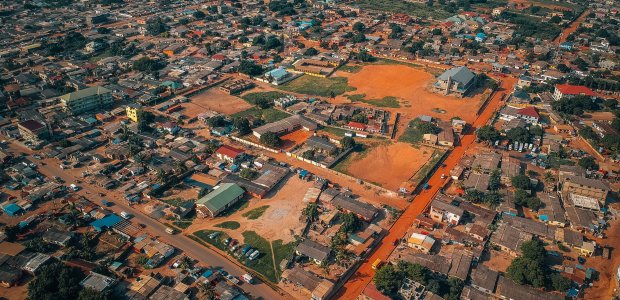 "Going Home to Ghana": Immersive reporting program info session
Wednesday, October 30, 2019 -

1 p.m.

–

2 p.m.
Wallis Annenberg Hall (ANN), ANN 409ABC
To understand our present, we always have to revisit our past. If we are to believe the anthropologists, our collective pasts began in Africa. It is with this understanding that Ghana has openly welcomed back those of African ancestry to experience their cultural heritage as part as a year-long initiative. This is vitally important in this current climate, and it is imperative that journalists understand the global implications of what's happening culturally and politically in the US and beyond. Student reporters, especially, need to learn how to report these issues truthfully, objectively and effectively. Ghana's role in the slave trade, its complicated political landscape, its culture and its current initiative provides a plethora of reporting opportunities. Students, who will have the opportunity to intern at local news outlets, can report on the country's evolution and its global cultural significance in Africa and elsewhere. We can also explore the African perspective on America and the depictions of Africans globally. Subsequently, students will develop a broader perspective on covering the global intersection of race, culture and politics, therefore making them more informed journalists with heightened cultural sensitivities.
Join instructors Miki Turner and Afua Hirsch for an information session about the program. This program is open to all sophomores, juniors, seniors and graduate students. Journalism experience is strongly encouraged. Contact Miki Turner at mpturner@usc.edu with questions.
The program runs from May 15 – June 12, 2020. Applications due Thursday, November 7.
Apply here.