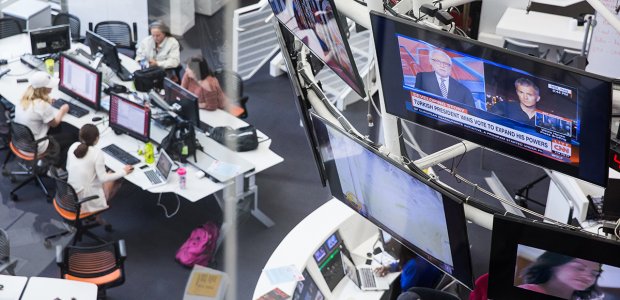 Covering tragedy: What to do when the story is difficult, and how to care for yourself
Tuesday, December 3, 2019 - 6 p.m.
Wallis Annenberg Hall (ANN), The Sheindlin Forum (106)
A panel of journalists who have covered shootings, fires and other tragedies share their own experiences and offer students tips for how to do so responsibly. The group also will talk about the difficulties of covering tragedy, especially when the story hits close to home. The aim is for each attendee to come away with an understanding of how journalists cope with challenges and practical advice for how to do self-care when the story feels overwhelming. Professor Christina Bellantoni will moderate the discussion with Los Angeles Times reporters Sonali Kohli and Colleen Shalby and Huffington Post editor and Annenberg adjunct professor Saba Hamedy.