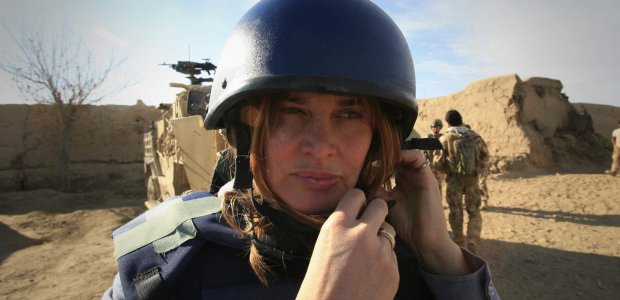 IWMF Courage in Journalism Awardees
Thursday, October 24, 2019
12:30 p.m.

–

1:30 p.m.
Wallis Annenberg Hall (ANN), 106
---
We are pleased to welcome IWMF Courage in Journalism awardees Anna Babinets, Anna Nimiriano, Lucia Pineda, Nastya Stanko, and Liz Sly. Conversation moderated by IWMF Chair Linda Douglass and awardees introduced by Dean Willow Bay. Lunch provided.
Sexual harassment, threats, attacks, government oppression, a stubborn glass ceiling, unequal pay, accusations of fake news and a growing mistrust of the media all threaten press freedom around the world. And female journalists often feel the greatest brunt of these attacks. In fact, the number of female journalists killed in 2017 more than tripled from the year before.
The Courage in Journalism Awards show people that female journalists are not going to step aside, cannot be silenced, and deserve to be recognized for their strength in the face of adversity. It honors the brave journalists who report on taboo topics, work in environments hostile to women, and share difficult truths.
The IWMF also recognize the pioneers who kicked down barriers to make it possible for women all over the world to find their voices and make them heard. Lifetime Achievement Award winners persevered, opening doors for future generations to make a difference. These women demonstrate a commitment to press freedom and extraordinary strength of character, overcoming unjust conditions to become leaders in their industry.
So far, the IWMF has honored more than 100 groundbreaking journalists in 56 countries. Come meet the #BadassFemaleJournos of the 2019 Awards.
RSVP