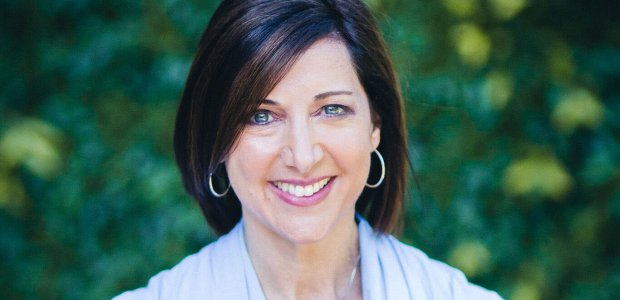 Lunch with a Leader featuring Debbie Spander from Wasserman
Wednesday, February 5, 2020
12 p.m.

–

1 p.m.
Wallis Annenberg Hall (ANN), The Sheindlin Forum (106)
---
Debbie Spander joined Wasserman in 2012 and serves as Senior Vice President of Broadcasting and Coaching. In this role, Spander helps clients maximize opportunities in coaching, front office and media.
Debbie has strong relationships with key decision makers throughout the NBA, college athletics and the media. She knows where jobs are and where they will be. She is skilled at protecting her clients' rights and getting them maximum value. She believes in the importance of partnering with clients to reach their short-term and long-term career goals. Debbie is a skilled negotiator and an expert in both business and legal issues.
Debbie represents college basketball head coaches including Fred Hoiberg (Nebraska), Walter McCarty (Evansville), Travis DeCuire (Montana) and Todd Golden (USF). She represents NBA assistant coaches and front office executives including Jarron Collins (Warriors), Antawn Jamison (Wizards) and Brent Barry (Spurs). In addition, she works with New York Yankees manager Aaron Boone in his media and marketing partnerships. Debbie's media clients include Jordan Rodgers, Justin Leonard, Maggie Gray, Brian Scalabrine, Geoff Blum, Greg Papa, Kerith Burke, Laura Britt, Corey Maggette, Jason Reid and Kevin Clark.
Debbie began her career at Fox Sports Net, where, as VP of Business and Legal Affairs, she structured, negotiated and administered telecast licenses, talent deals and marketing agreements including the ground-breaking $1.2B NASCAR telecast rights agreement. Debbie then became VP, Business Affairs at MTV Entertainment.
Debbie is a member of Wasserman's Diversity & Inclusion Council, and serves on the Board of Directors at the Sports Lawyers Association. In 2016, Debbie was named to SportsBusiness Journal's Game Changers list and Multichannel News'Women in the Game. She also sits on the Board of Directors at Westcoast Sports, a charity which funds after school programs for underserved youth, and the Board of Directors of West Coast Sports Medicine Foundation Debbie is on the advisory board of the Arizona State University Sports Law and Business Program and is a frequent speaker at sports business conferences.
Debbie received her undergraduate degree from Stanford University and her Juris Doctor from UCLA School of Law. She lives in Santa Monica, California with her husband Marc Isenberg and daughter Rebecca.
For more information contact Helene Sparangis at hsparang@usc.edu.