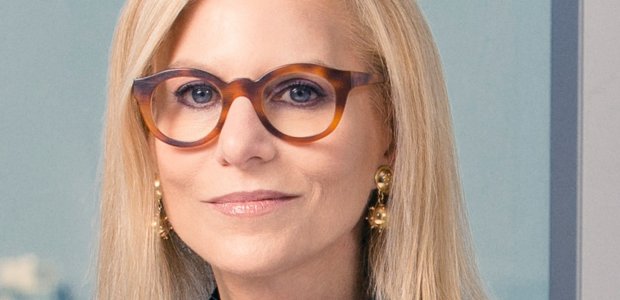 Lunch with a Leader featuring Dawn Ostroff, chief content officer at Spotify
Thursday, January 23, 2020
12 p.m.

–

1 p.m.
Wallis Annenberg Hall (ANN), Forum
---
Dawn Ostroff is the Chief Content Officer at Spotify, the leading global music streaming service, joining the company in August 2018.
As Chief Content Officer, Ostroff leads all aspects of content and distribution operations, including all original content, and industry and creator relationships globally. She oversees Music, Studios, which includes podcasts and video, Creator Marketplace, Content Marketing and Content Business and Strategy departments at Spotify.
Prior to her role at Spotify, Ostroff served as President of Condé Nast Entertainment (CNE), a studio and distribution network with entertainment content across film, television, premium digital video, social and virtual reality.
Ostroff helped found Conde Nast Entertainment in 2011. Ostroff oversaw the company's feature film and television operations. Culling from IP across Condé Nast's iconic publishing brands, including Vogue, Vanity Fair, The New Yorker, GQand WIRED, CNE developed many film and television projects with Ostroff serving as a producer or executive producer, on projects including films Only the Brave, First Monday in May, and the upcoming Old Man and the Gun, as well as the Netflix series Last Chance U and Discovery's Vanity Fair Confidential. Ostroff also oversaw CNE's digital video, which produces over 5,000 videos per year, and drives over 1 billion views a month.
Prior to joining Condé Nast, Ostroff was president of entertainment for The CW broadcast network — a joint venture of CBS and Warner Bros. that she helped launch in January 2006. Ostroff was responsible for programming, digital initiatives, branding, marketing, research and sales. As president, she developed several groundbreaking hit series, including Gossip Girl and The Vampire Diaries.
From 2002 to 2006, Ostroff served as president of the UPN Network, a subsidiary of CBS, where she developed the popular reality series America's Next Top Model, which has ran for 23 seasons. Before UPN, Ostroff served as executive vice president of entertainment at Lifetime Television. In the five years that Ostroff led Lifetime Entertainment (1996-2002), the network rose from sixth place to become the #1-rated cable network in prime time.
For more information contact Helene Sparangis at hsparang@usc.edu.
Based on room capacity issues, this event is open exclusively to current Annenberg students.