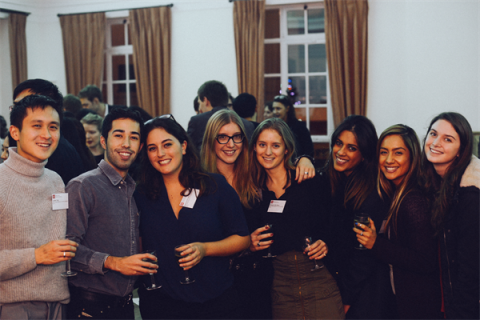 Photo courtesy of LSE Department of Media and Communications
In November of last year, the Global Communication program celebrated its fifteenth anniversary.
Co-founded by Annenberg Professor Patricia Riley in 2000, Global Communication is a unique joint program between the London School of Economics (LSE) and USC Annenberg. Students in the program spend their first year in London at LSE, receiving an MSc in Global Media and Communication, and their second year in Los Angeles at USC, receiving an MA in Global Communication.
Riley, who continues to serve as the Director of the Program at USC, attended events in London to mark the anniversary.
A write up of the event, including perspectives from Professor Terhi Rantanen, Director of the Program at LSE, as well as an alumnus, can be found at the LSE website: 15 years of MSc Global Media at LSE.