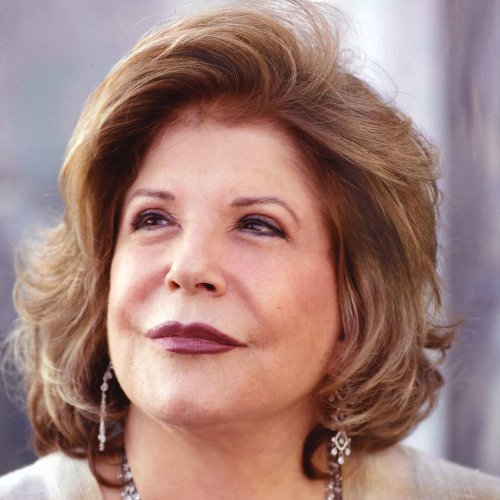 Wallis Annenberg
Ex-officio, Chairman of the Board, President and CEO, The Annenberg Foundation, Board of Councilors, USC Annenberg

Wallis Annenberg is the Chairman of the Board, president and CEO of the Annenberg Foundation.
A visionary who strives to improve the well-being of people and communities throughout the world, Annenberg has spent much of her life focused on philanthropy dedicated to education, communications, arts and culture, medical research, animal welfare, social justice and environmental stewardship. Her keen vision for philanthropy furthers the core values of the Annenberg Foundation — openness, accessibility, fairness and relationship building.
Since assuming chairmanship of the Foundation in 2009, Annenberg has overseen the distribution of more than $611M to over 2,280 organizations. Prior to that, she directed the Los Angeles office of the Foundation in giving nearly half a billion dollars to over 1,000 organizations. Complementing this high-impact grantmaking are special projects and initiatives that push the boundaries of traditional philanthropy while serving the Los Angeles community in unprecedented ways. Combined, her philanthropic endeavors reflect a uniquely creative approach to leadership capacity building, workforce development and jobs growth in Los Angeles.
Annenberg's commitment to building community space can be seen through the creation of the Wallis Annenberg PetSpace in Playa Vista, California; Annenberg Community Beach House located on the grounds of the former Marion Davies estate at 415 Pacific Coast Highway; the innovative Universally Accessible Treehouse project in Torrance, California; and The Wallis Annenberg Center for Performing Arts in the historic Beverly Hills Post Office. To strengthen the Los Angeles nonprofit community, executive professional development and technical assistance is offered several times a year free of charge through Annenberg Alchemy and Project Grantsmanship. In 2009, the Foundation opened the Annenberg Space for Photography, a state-of-the-art photographic print and digital gallery open to the public year-round and free of charge.
Annenberg is the longest-serving trustee at the University of Southern California and has been honored by numerous organizations such as the Americans for the Arts, the Shoah Foundation, the California African American Museum and The Kennedy Center. She serves on a number of boards including the Museum of Modern Art in New York; the Museum of Contemporary Art, Los Angeles; the California Science Center; the Performing Arts Center of Los Angeles County; the Los Angeles Philharmonic Orchestra; the Los Angeles County Museum of Art and the Natural History Museum of Los Angeles County.
Based in Los Angeles, Annenberg is the proud mother of four children and grandmother of five grandchildren.