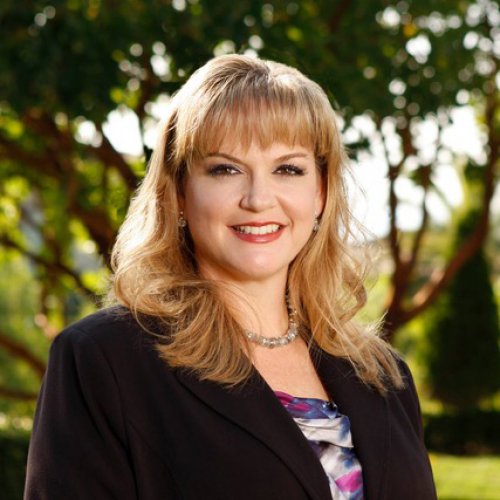 Jacki Cisneros
President and Co-Founder, The Gilbert & Jacki Cisneros Foundation; Board of Councilors, USC Annenberg
Jacki Cisneros is the president of The Gilbert & Jacki Cisneros Foundation, which was formed in 2010. The Gilbert & Jacki Cisneros Foundation is dedicated to increasing the education level of Hispanic Americans, as well as nurturing a community, which supports and values the importance of Hispanic education.
Cisneros is also the president and co-founder of Generation 1st Degree - Pico Rivera. As a long-time resident of Pico Rivera, Cisneros and her husband Gilbert founded the nonprofit organization in 2013 to help local children and their families in the El Rancho Unified School District pursue and achieve their dreams of obtaining a college degree.
Under Cisneros's leadership, several top-notch university-focused preparation programs have been brought to El Rancho High School, giving over 500 students every year the opportunity to access key college-bound guidance programs. This includes tips on application letters, personal essay training, SAT/ACT preparation, student and parent University tours, mentorship opportunities, scholarship advice, college application assistance, career experiences, and more.
Cisneros's work doesn't end at the high-school level; in fact, it begins with El Rancho's youngest students. Every fall, Cisneros hosts the Generation 1st Degree - Pico Rivera Kindergarten Book Giveaway, with the goal to promote early literacy skills in young children. Since 2011, the annual event has provided more than 5,000 books to kindergartners throughout Pico Rivera in order to help instill in them a love of reading and ultimately uplift and inspire the children to dream big.
In 2017, Cisneros and Gilbert were inaugurated into the Better Make Room Advisory (BMR) Board, chaired by Former First Lady Michelle Obama. Board members consist of educational luminaries and leaders who share best practices and ideas for improving college access and completion rates for underserved children. Members attend Advisory Board meetings with Mrs. Obama twice a year and help forge the path for the success of Better Make Room.
Prior to her foundation work, Cisneros enjoyed a successful 18-year career in broadcast journalism, covering news and entertainment in Los Angeles. She is a two-time Emmy® award winner and worked as an assignment editor at several Los Angeles news stations, including KNBC, Fox-owned KCOP, the local CBS affiliate KCBS, and the nationally-syndicated entertainment show EXTRA.
Cisneros grew up in both Pico Rivera and Yorba Linda, California. She graduated from the University of Southern California, with a BA from the Annenberg School of Communication and Journalism and currently serves on the advisory board of the Congressional Hispanic Caucus Institute (CHCI).