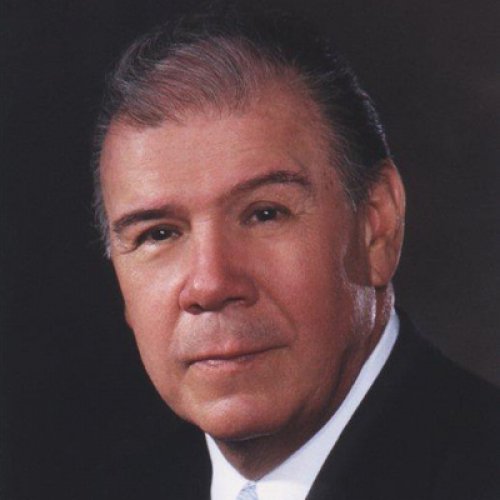 Frank H. Cruz
Ex-officio, President, Cruz & Associates; Board of Councilors, USC Annenberg
Frank Cruz is a business leader, educator, author and veteran broadcaster. He serves as president of Cruz and Associates, a consulting firm he founded. He is the former chairman of the Corporation for Public Broadcasting (CPB), which oversees and funds the nation's more than l,000 public radio (NPR) and television (PBS) stations. Cruz also is the former chairman and founder of Gulf Atlantic Life Insurance, the first Hispanic-owned life insurance company in the United States.
Cruz is a founder of Telemundo, the nation's second Spanish-language television network and of KVEA-TV in Los Angeles, where he served as vice president and general manager.
Cruz is also a former news reporter and anchor for KABC-TV and KNBC-TV in Los Angeles. His awards include an Emmy and the Golden Mike for coverage of Latin American issues and the U.S.-Hispanic community. Cruz holds a BA and an MA from the University of Southern California. He also has an AA degree from East Los Angeles College.

"I began attending East Los Angeles College as a pre-dental student but switched to history as my major and graduated with an AA degree in 1964," Cruz recalled. "East Los Angeles College gave me the foundation without which I would not have succeeded."

Cruz later became an associate professor of history at California State University Long Beach and Sonoma State University. Cruz also taught at Lincoln High School in Los Angeles.
In August 1994, President Bill Clinton appointed Cruz to his first term on the CBP board. Cruz served as board chairman from 1999 to 2001, and as chair of the board's audit and finance committee from 1996 to 1999. He was appointed to a second term on the CPB board in September 2000.
In October 1997, President Clinton appointed Cruz to serve on the 21-member Advisory Committee on Public Interest Obligations of Digital Television Broadcasters, informally known as the Gore Commission. Cruz also participated in President Clinton's October 1992 Economic Summit in Little Rock, Ark.
Cruz serves on the Board of Trustees of the University of Southern California where he chairs the Public Affairs Committee and also is a member of the Investment Committee. He is also a member of the USC Annenberg Board of Councilors. He also is a member of the board of advisors of Health Net of California. Cruz also serves on the Board of the James Irvine Foundation, where he serves on the Audit and Investment Committee and chairs the Board Personnel Committee. He also serves on the Board of Directors of KCET-TV, Latino Public Broadcasting, KUSC-FM, and the Fred Friendly Seminars at Columbia University. A frequent lecturer and public speaker, he has written several books on U.S. and Latin American history. Cruz also served in the United States Air Force.