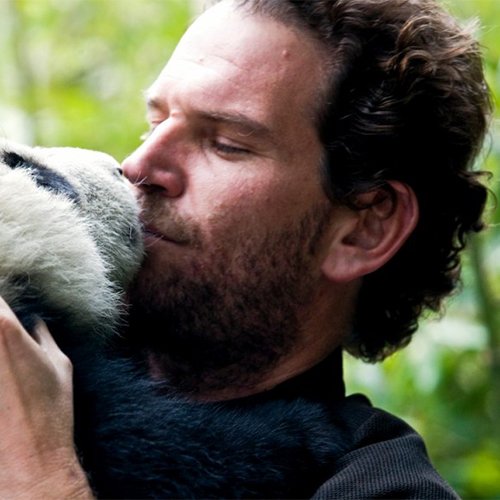 Charles Annenberg Weingarten
Vice President and Director, Annenberg Foundation; Board of Councilors, USC Annenberg
Charles Annenberg Weingarten is the Vice President and Director of the Annenberg Foundation and founder of explore.org, a philanthropic multi-media organization. He holds a Master's degree from USC's School of Cinema-Television and a Bachelor of Arts degree from Duke University.
Weingarten started explore.org with a library of films and photography from around the world and now features over 250 documentary films, thousands of photographs, and the original Emmy Award-winning opera Fallujah: Art, Healing, and PTSD. After the economic crisis of 2008 Weingarten put all of his energy into traveling the United States with his golden retriever Lucky, bringing to life stories of the country's unsung heroes through a series of documentaries. From Arizona and Mississippi, to Idaho, Virginia, Detroit and beyond, Lucky's journey, from his humble beginnings at the pound to his visit to the White House, quickly became historic.
After documenting Veteran causes in Sun Valley, Idaho, Weingarten was inspired to create Dog Bless You, a leading provider in funding for service dog training, which helps pair dogs with U.S. Veterans struggling with PTSD. With over 10 million followers, Dog Bless You is one of the largest dog social media pages in the world and highlights the selfless acts of dogs, the true guardians of the human spirit.
Weingarten has always been a believer in the healing power of nature and launched Pearls of the Planet, a live nature network, with the hope of opening people's eyes to some of the great natural cathedrals of the world. Pearls of the Planet has over 200 live streams worldwide and has recently been coined "The Netflix of Live Nature." These streams are watched so broadly that Facebook CEO Mark Zuckerberg presented explore.org's live cameras to announce Facebook Live to the world. Weingarten's library is also frequently featured by National Geographic and the BBC.
The common thread that weaves through Weingarten's work is an emphasis on championing the selfless acts of others. His greatest personal success has been his ability to foster an active and vibrant community of trust. Most recently when the Woolsey and Hill fires devastated parts of Los Angeles, Weingarten and his team jumped into action, raising over $100,000 for relief efforts in three days, a small testament to the strength and love of the explore.org family and global community.
Weingarten encourages everyone to visit explore.org and welcomes you to the family. If you love dogs, animals and nature, explore.org is your home.