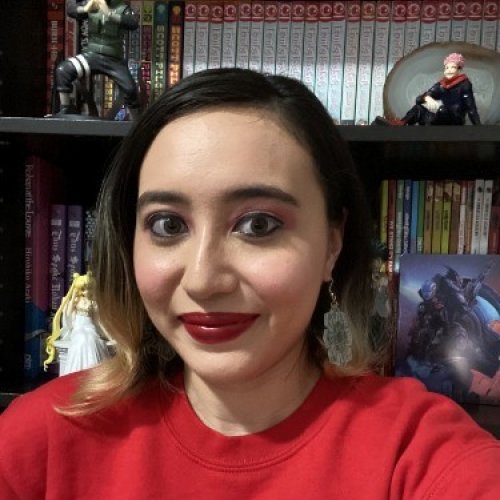 Samantha Tecson
2023-2024 Cohort
Samantha Tecson (she/her) is a PhD student at the USC Annenberg School for Communication and Journalism who is researching the relationship between streaming platforms and the niche anime fandom, questioning how studio marketers and fans negotiate a streaming service's treatment of fan-favorite content and their audiences. Furthermore, she is investigating how these interactions between streamers and anime fans affect the Asian American community. Her general research interests involve licensing animes to streaming services, Asian American representation in visual cultures, fan and audience studies, and examining mixed-race depictions in media.
Prior to USC, Samantha graduated from Palomar Community College with an AS in University Studies: Media and Communication, achieved summa cum laude at San Diego State University with a BS in TV, Film, and New Media (Critical Studies), and gained an MA in Film and Television from UCLA's Cinema and Media Studies program. During her time at UCLA, Samantha was a part of the Hollywood Diversity Report team which releases a yearly report on the diversity in both the TV and film landscape. She has also presented twice at the Pop Culture Association conference, participated at the Fan Studies Network North American conference, wrote an article for In Media Res, and has occasionally written pieces for Gamers With Glasses.
Beyond academic writing and research, Samantha can be found galloping around her beloved pop culture conventions such as her hometown San Diego Comic-Con, watching anime or campy films with friends, or curled up playing video games. As a proud Filipino-American, you can also find her chowing down on a nice bowl of some sinigang with rice.