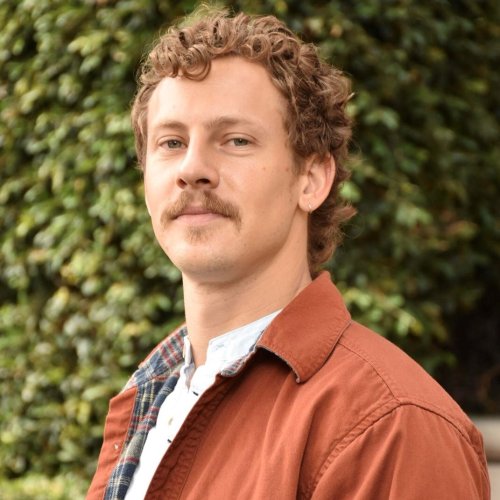 Maximilian Brichta
All But Dissertation
Research and Practice Areas:
Culture and Media
Media Industries and Journalism
Science, Technology and Innovation
Maximilian Brichta started his academic career at the College of the Sequoias in his hometown of Visalia, Ca. He earned his BA and MA in Communication Studies from California State University, Northridge, where he taught public speaking and argumentation, was president of the CSUN Communication Association, and was a member of CSUN's Performance Ensemble. During his master's program, he also taught performance poetry at Los Angeles County Prison, Lancaster with the Prison Arts Collective. Prior to starting his doctoral studies at Annenberg, he spent a year in Israel on a MASA English teaching fellowship.
Brichta's dissertation is tentatively titled "Bitcoin is Critical Theory" and explores the participatory culture and politics around Bitcoin. His previous research considered various dimensions of contemporary Christianity, including the rhetorical forms and functions of megachurches and the political implications of Christian nationalism on American politics. He currently teaches courses on the social and economic implications of communication technologies.