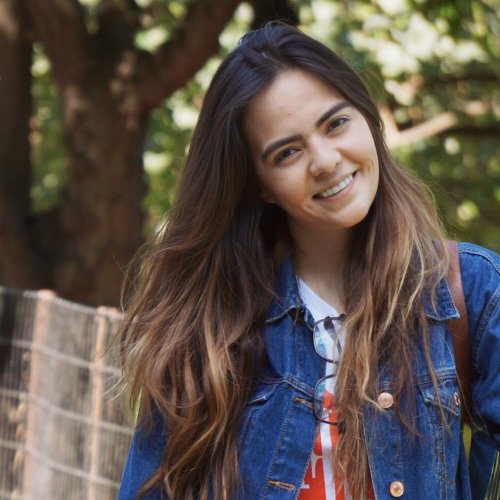 Fernanda Soria
2021-2022 Cohort
Fernanda Soria is a doctoral student at USC Annenberg. Her research interests include the study of Femi(ni)cidal and border violence, the political anthropology of the human body and the senses, and the politics of space. Her work lies at the intersections of critical theory, cultural studies, and gender and sexuality Scholarship.

As a Mexican Scholar, she is interested in looking at how borders, understood as racialized and gendered technologies exclusion are embodied, performed, and shaped mediating human mobility, perceptions of safety and hazard, and disciplining bodies across spaces.

Soria holds a bachelor's degree in International Relations from Fundación Universidad de las Américas Puebla with a Magna Cum Laude distinction and a MA in Media, Culture, and Communication from New York University. Soria was a recipient of the 2020/2021 International Fellowship from the American Association University of Women (AAUW), which supported her research thesis project examining feminicides in Mexico and the spatial and performative implications of gender-based violence and women's protests between 2019 and 2021.

Soria has presented her work at the New York State Communication Association, the International Communication Association Conferences, and at the Annenberg Symposium. She was selected in Summer 2022 to attend the London Summer School of Critical Theory at Birbeck University London and is a member of the Multidisciplinary Intersectional Approaches to the Study of Violence and Trauma Research Group.

Prior to pursuing her studies, Fernanda taught at the undergraduate and high-school level at Mexican institutions, and she continued her teaching training during her MA years serving as a Teacher Assistant at New York University in undergraduate courses including Introduction to Media Studies, and History of Media and Communication

Outside of her academic work, Fernanda enjoys spending time exploring the beach with her Black Lab Pimienta!