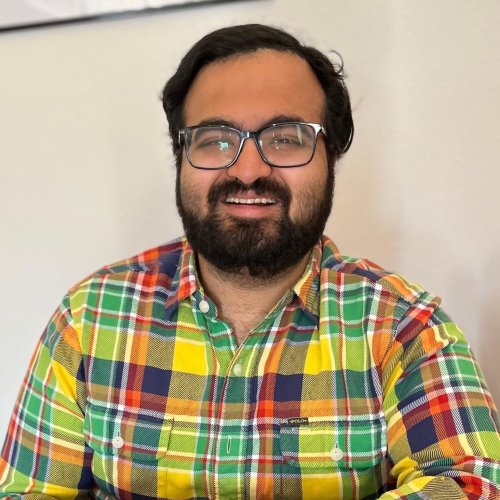 Alfonso Hegde
2023-2024 Cohort
Alfonso Hegde's research interests span the multidisciplinary areas of science and technology studies, platform studies, activist communication, and critical media studies. He plans to explore the relationship between democracy-focused grassroots activism and capital-centered technology design. He is hoping to understand the points of tension between platform affordances and activist/organizer goals as well as the innovative and creative media objects/strategies activists employ to challenge the environment of expected use and negotiate space for themselves within platforms.
Before joining the PhD program, Hegde pursued a BFA in Film/Media Arts & Visual Anthropology at Temple University where he developed an interest in media studies and ethnography. He moved to L.A. in 2018 after graduating to pursue freelance work in the entertainment industry and assisted with social media comms for political campaigns where he first began to observe the tension between progressive activism and digital platforms often relied upon by comms teams.
Hegde began his USC journey by obtaining an MS in Digital Social Media from Annenberg, gaining a technical foundation in social media analytics. He is excited to begin his PhD journey to implement the multifaceted skill sets he has gained over the years, with the intention to utilize his research to inform real-world activism and social change, advocating for a more people-focused approach to media and technology to mediate the ever-increasing interdependence of human and technology systems within the 21st century.
Hegde grew up in the Pacific Northwest, spending most of his childhood in the Bitter Lake neighborhood in North Seattle and the nearby suburb of Redmond. Washington. He has a lot of passion for all things Seattle sports/music/pop culture/history with much of his academic perspective being informed by the technology revolution of the 1990s and 2000s taking place within his backyard! Hegde is also a diehard L.A. Koreatown stan with all the great coffee shop recs, has been an avid vinyl record collector for over ten years with 300 albums in his still-growing collection, loves all things cinema and is a regular at American Cinematheque screenings at the Los Feliz 3 and Aero Theater, and a passionate urban explorer of Los Angeles neighborhoods and suburbs with a flourishing love for the history and culture of the city!