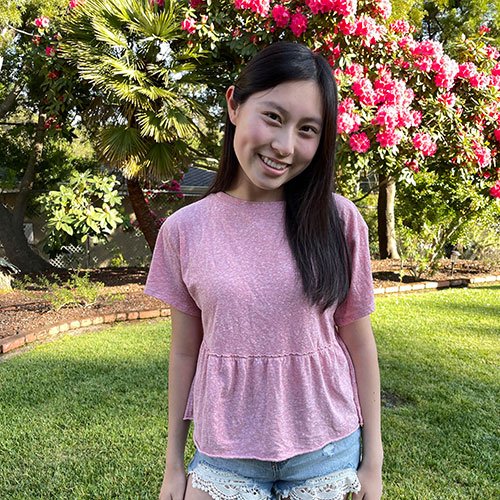 Samantha Lo
Vice President, Events, Women's Leadership Society
Sam Lo is excited to serve as 2022-2023 VP of events in the Women's Leadership Society. She is a junior majoring in communication and starting her progressive master's degree in communication management. After USC Annenberg, Lo hopes to enter crisis communications and eventually pursue a career in law.
Outside of Annenberg, Lo is on the leadership team for USC Christian Challenge, specifically at Freshmen Connection, a weekly freshmen bible study group. This year, she is also one of the twenty-five Women@Dior mentees in America.
Over the summer, Lo interned at Autodesk, a global tech company based in San Francisco. Within People and Places, Autodesk's HR department, she was on the internal communications team, focusing on manager enablement, employee engagement, and crisis communications.