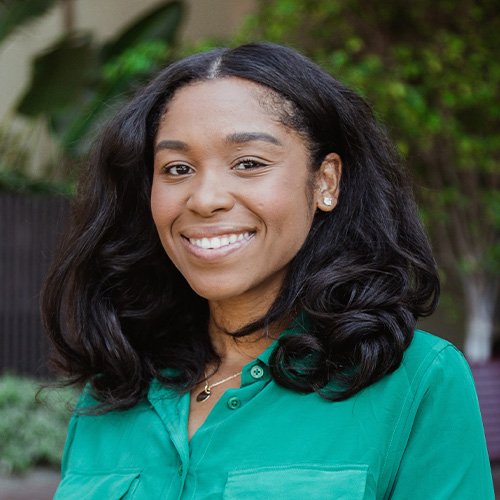 Lhani Jamison
Research Assistant, Annenberg Inclusion Initiative
Lhani Jamison found and nurtured her passion for diversity and inclusion when she was elected Equity Board President at her all-girls high school in Washington D.C. After graduating, Jamison went on to Cornell University, where she majored in Industrial and Labor Relations and minored in film. While at Cornell, Jamison worked as a Community Advocate in the University's Office of Academic Diversity Initiatives and later as a Diversity and Inclusion Student Assistant in her College's Office of Student Services.
The day after graduating from Cornell, Jamison moved to Los Angeles and started the NBCUniversal Page Program. After the Page Program, Jamison worked on NBC's Programming Talent Development and Inclusion team. Most recently, Jamison held two roles at WarnerBros. Discovery. First, on the Equity & Inclusion Pipeline Programs Team in L.A. and then on WBD's Equity and Inclusion International team in London. Also, while in London, Jamison began a dual degree graduate program, earning a Master of Science in Global Media and Communication at the London School of Economics. Now back in Los Angeles, Jamison is working on the second year of her program at the University of Southern California's Annenberg School of Communication and Journalism. From there, she will receive a master of arts in global communication.
In addition to doing research at the AII, Jamison is currently working as a Resident Assistant for USC's Veteran's Housing Community. She is enjoying vegan recipes, long walks by the beach and hiking.