This May, USC Annenberg will debut a new
Maymester
program in Los Angeles offering students the opportunity to explore the evolution and future of
sports media
industries, including eSports, while enhancing their understanding of career possibilities.
"There is a value in experiential learning," Suzanne Alcantara, director of Career Development for USC Annenberg, said. "This new program will provide our students with a valuable, firsthand glimpse into the innovative, vibrant and rapidly changing world of sports in the country's second largest media market home to 11 professional sports teams.
Students will have access to the day-to-day operations of various sports organizations and interact with high-profile employers, including those involved with athlete representation, sports events production and team management.
"Many of our alumni are working for L.A.-based sports organizations, so students will have the added advantage of building professional relationships that may lead to internships and employment opportunities," Alcantara said.
USC Annenberg offers more than 15 sports-related courses across the communication, journalism and public relations fields, including two sports minors: sports media industries and sports media studies.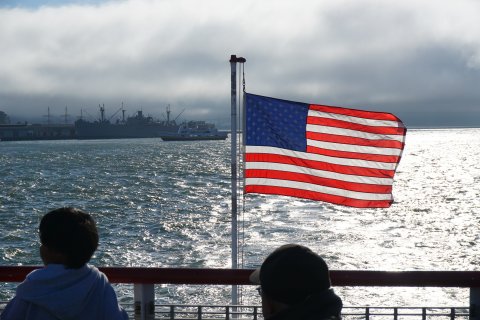 Photo: USC Annenberg/Ashley Banayan
"In addition to the classes, we regularly host events that bring athletes, executive leaders and sports strategists on campus to engage in conversations and interact with our students," Alcantara said.
Another Maymester program launching this May offers students the opportunity to travel to Monticello, Utah, for a course titled, "Beyond the Bubble: Reporting in Rural America." Six journalism students will participate in an on-the-ground reporting experience in partnership with the Guardian (US) and a local newspaper, The San Juan Record.
In addition, 2018 marks the fourth and third year for the New York City and Bay Area Maymesters, respectively.