Photo courtesy of Jonathan Abrams
Jonathan Abrams reports about sports culture through a critical lens, weaving activism, politics and entertainment into his storytelling.
"I learned how to interview subjects and craft a story — the ABC's of journalism," said Abrams, who received a B.A. in print journalism in 2005. "I was taught the practical skills that propelled me into my writing career."
He also had the opportunity to make contacts. While attending a networking event, he met Los Angeles Times' recruiter, Randy Hagihara. "Randy ended up being a major figure in my career," Abrams shared.
Upon graduation, Hagihara helped Abrams get a sports internship at the Times — which eventually led to a full-time position as a staff writer.
"At the Times, I wasn't just covering sports. I was exposed to different areas and had the chance to write across various beats, such as criminal justice, for example. So, I knew that later on in my career, I'd be confident to do something outside the realm of sports," Abrams said.
"Journalism is constantly evolving and changing," he said. "What I learned in my education and early career is to become a master in more than one area — learn how to be a great writer and interviewer, so that you can write stories, a book or host a podcast."
Abrams went on to say, "There's always going to be that little voice telling you that you can't do it or it's impossible, but the best thing is to just ignore it. When you are prepared, you will achieve your goal and excel."
Last year, Abrams wrote the book Boys Among Men, which was filled with stories about basketball prodigies who made the leap from high school to the NBA to became part of a wave known as the "basketball revolution."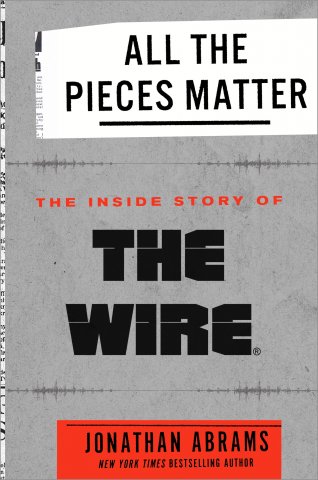 The stories were extensively researched and exposed the NBA's structural background of the 'prep-to-pro generation,' and explores themes such as race, class and identity.
"Why the story matters?" Abrams said, is a question he asks himself each time he begins a new writing assignment or project. "When you're asking somebody to read a story you wrote, you're asking for them to invest their time, so you want to make it matter — you want it to be clear and upfront."
His second book, released in February of this year, All the Pieces Matter, is an oral history that looks behind the scenes of HBO's The Wire — told by the actors, writers and directors.
"For this book," Abrams said, "I found myself coming back to the idea of working on a project outside of sports."
"The Wire was a show that I still think is really influential today, as far as its message," Abrams said.
"There's always one more question or one more interview that you can do," Abrams said. "You should always be trying to find the next thing because that can lead you down an unexpected path."