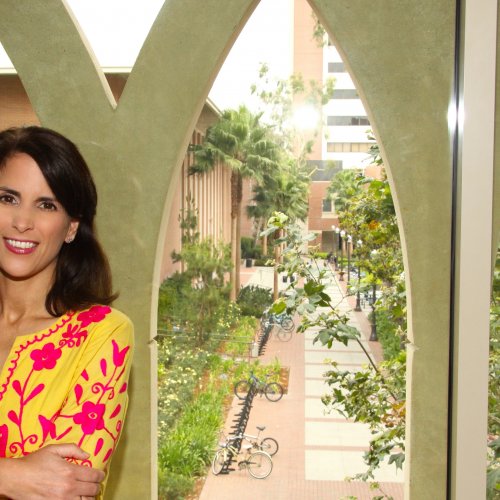 Rebecca
Haggerty
Associate Professor of Professional Practice, Director of Undergraduate Journalism Studies
Program
Journalism (BA)
Phone
310-622-4491
Office
213-740-2660
More

Rebecca
Download

CV
Expertise
Broadcast Journalism
Digital Journalism
Rebecca Haggerty is an associate professor of professional practice at the Annenberg School for Communication and Journalism. She is also the Director of Video and Multimedia at USC's converged media center, where she helps oversee news programming produced by students for broadcast, online and social media platforms.
Haggerty began her career writing and editing documentaries for public and cable television, and then moved to NBC News, where she spent ten years as a producer for Dateline NBC. In that time, she produced specials, breaking news, and long-form stories. Her work at NBC was recongized with several journalism awards, including a national Emmy.
Haggerty served as a Knight International Press Fellow in Eastern and Central Europe, teaching journalism in Hungary, Slovakia, and Romania. She is a graduate of the Columbia University School of Journalism, where she was honored as the outstanding student in the Mid-Career Master's Program. She has been a guest lecturer at the South Pacific Photo Workshop in Dumaguete, Philippines and at Poynter Institute's Teachapalooza conference.
In 2007, Haggerty joined the international news program Worldfocus, produced by public television station WNYC, and later became its senior web producer. She also consulted on Manhattan hyperlocal news site DNAinfo.com, named one of the six hottest journalism startups of 2009.
After moving to Los Angeles in 2010, Haggerty became part of the award-winning public television newsmagazine SoCal Connected, which won two Emmys for best public information programming during the time she served as co-executive producer. In 2014, she earned a doctorate in education from USC's Rossier School. Her dissertation, a qualitative study of international science fair participants, focused on learning outside of the classroom, creativity, and gender.
She lives in Santa Monica with her husband and two children.