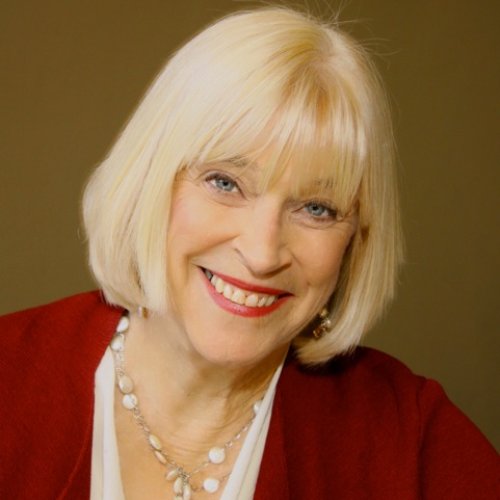 Judy
Muller
Professor Emerita of Journalism
Phone
310-570-3300
More

Judy
Expertise
Broadcast Journalism
Changing News Industry
Los Angeles
News Literacy/Fake News
Practice of Journalism
Radio
Judy Muller, an Emmy, duPont-Columbia and Peabody Award-winning television correspondent and National Public Radio commentator, joined the USC Annenberg faculty in August 2003, sharing her experience as a radio and television reporter with USC students.

Muller, who went to work for ABC News in 1990, covered the 1992 Rodney King trial and ensuing riots, the 1994 Northridge earthquake and the O.J. Simpson criminal and civil trials, among other stories.

As part of a "Nightline" team, she received an Alfred I. duPont-Columbia University Award for coverage of the 1992 Los Angeles riots and an Emmy Award for coverage of the Simpson case. In 2011, she received a second duPont-Columbia Award, as well as a Peabody, for her reporting on medical marijuana dispensaries in Southern California.

A regular contributor to NPR's "Morning Edition," she also wrote a book about her experiences as a journalist titled Now This -- Radio, Television and the Real World. Muller is also a contributing correspondent to public television news programs throughout California.

Before joining the ABC News team, Muller was a CBS News correspondent who contributed to "CBS News Sunday Morning" and the "CBS Weekend News."

She did double duty on CBS News Radio, anchoring "First Line Report" and "Correspondent's Notebook." Muller was also a summer anchor for "The Osgood File."

Muller developed her individual reporting style during stints at The Colonial News and WHWH-WPST, both in New Jersey, and KHOW-AM in Colorado. She joined CBS News in 1981 and, during her nine years with the network, covered the space shuttle program, the 1988 political conventions and George H. W. Bush's presidential campaign.

She is a graduate of Mary Washington College. Her most recent book is Emus Loose in Egnar: Big Stories from Small Towns.