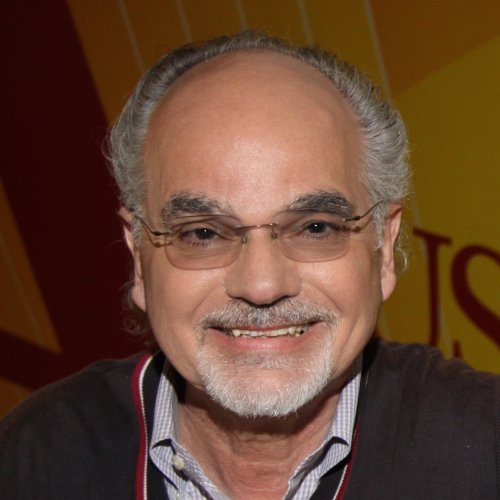 Jerry
Swerling
Professor of Professional Practice Emeritus
Phone
310-430-8689
More

Jerry
Words to live by
Think as if there is no box.
Expertise
Public Relations
Jerry Swerling has more than 40 years of experience as a public relations/communication consultant, educator, practitioner and thought leader. He has been uniquely honored to receive both PRSA-LA's Public Relations Person of the Year Award and USC's Distinguished Faculty Service Award.
In 2015 he retired from the USC Annenberg School for Communication and Journalism, where he served as Professor of Practice, Director of Public Relations Studies, and Director of the Strategic Communication and PR Center. Upon his retirement, he was honored to be granted Emeritus status by the University.
At USC Annenberg he established and led the highly successful Masters in Strategic Public Relations, managed the Bachelor of Arts in Public Relations and the Minor in Advertising, and taught at both the graduate and undergraduate levels.
At USC he also served as founder and Director of the Strategic Communication and Public Relations Center (now the Center for Public Relations), the best-known project of which has been the widely-followed Communication and Public Relations Generally Accepted Practices (GAP) Study (now the PR Leadership Study), which serves as an important source of guidance for practitioners at all levels.

Jerry continues to maintain his management consultancy, which he established in 1998 to help corporate clients address a wide variety of strategic organizational and communications challenges. His consulting clients have included (among others) Southern California Edison, Cisco Systems, General Motors, Computer Sciences Corp, Home Depot, Toshiba America Information Systems, Honda, Michelin, State Farm Insurance, The American Cancer Society National Office, Hyundai, Dairy Management, Inc., Toyota, and Remy Martin.

He previously headed the Southern California operations of Porter/Novelli, a leading, global public relations agency. Under his eight-year leadership, P/N's organization grew from a small, little-known presence in Los Angeles to one of the strongest and most respected firms in California, with a staff of 60 serving in offices in Los Angeles, San Francisco and Irvine.

Before moving to Los Angeles from Boston to join Porter/Novelli, Jerry served as Senior Vice President/Director of the Public Relations Division of Ingalls, Quinn & Johnson, which at that time was one of the largest integrated marketing firms in the Northeast.

Jerry holds a BA from the University of Massachusetts and an MS in Communication from Boston University. He serves on the board of the Global Alliance for Public Relations and Communication Management, and until recently served on the board of the Arthur W. Page Society, and is past president of the Counselors Section of PRSA-LA.