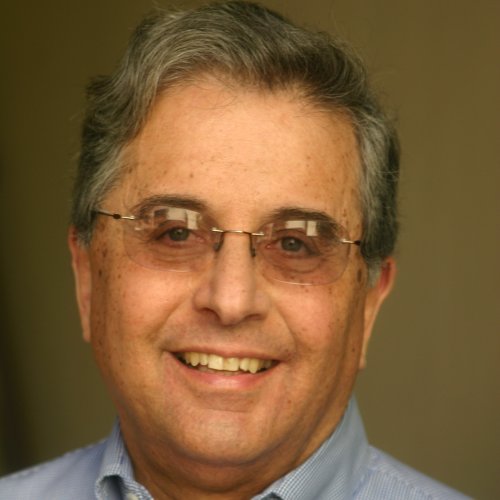 Félix
Gutiérrez
Professor of Journalism Emeritus
More

Félix
Download

CV
Expertise
Changing News Industry
IDEA
Immigration
Media History
Race and Ethnicity
Félix Gutiérrez is a Professor of Journalism and Communication in the Annenberg School for Communication & Journalism and a Professor of American Studies & Ethnicity in the Dana and David Dornsife College of Letters, Arts and Sciences at the University of Southern California.
He is the 2011 recipient of the Lionel C. Barrow Jr. Award for Distinguished Achievement in Diversity Research and Education by the Association for Education in Journalism and Mass Communication. His scholarship and publications since 1972 have focused on racial diversity and media. He is author or co-author of five books and more than 50 scholarly articles or book chapters, most on racial or technological diversity in media.
His current scholarship focuses on "Voices for Justice: 200 Years of Latino Newspapers in the United States" documenting the issues covered by U.S. Latino newspapers since 1808 and the journalists who covered the stories. In 2009 he curated a 24-panel exhibit on the history of Latino newspapers that has been displayed in California and Texas. Currently he is working with others on a documentary film and is continuing to write articles on the subject.
His most recent co-authored book, Racism, Sexism, and the Media: The Rise of Class Communication in Multicultural America, was awarded the Society of Professional Journalists Sigma Delta Chi Award for Excellence in Research About Journalism in 2004. An earlier edition, Race, Multiculturalism and the Media: From Mass to Class Communication received the 1996 Gustavus Myers Award as Outstanding Book on Human Rights in North America. Other book credits include: Spanish-language Radio in the Southwestern United States (1979), Telecommunications Policy Handbook (1981) and Minorities and the Media: Diversity and the End of Mass Communication (1985).
In 2006-2007 academic year he was co-editor of a special issue dedicated to El Clamor Público, Southern California's first Latino newspaper, of California History: The Magazine of the California Historical Society and editor of the Special Issue: Ethnic Media and Audiences in America: Growing Beyond the Margins, Journalism: Theory, Practice and Criticism.
A former Senior Vice President of the Freedom Forum and the Newseum, his responsibilities during 12 years in philanthropy included administering journalism education and professional grants and programs, establishing and supervising Pacific Coast Center programs in Oakland and San Francisco, and researching diversity exhibits for the Newseum in Washington, D.C.
His career in higher education includes tenured faculty positions at the University of Southern California and California State University Northridge, administrative posts at USC, Stanford University and California State University Los Angeles, and visiting appointments at Columbia University, The Claremont Colleges, and the University of Texas at Austin. He was the first Executive Director of the California Chicano News Media Association from 1978 through 1980. In the late 1980s he covered media issues on a weekly basis for The Associated Press Los Angeles bureau and in the mid-1980s was a part-time reporter and columnist for the Pasadena Star-News.
A native of East Los Angeles, he earned a B.A. in Social Studies from California State College Los Angeles, an M.S. from Northwestern University's Medill School of Journalism, and an A.M. and Ph.D. in Communication from Stanford University.
He is married to María Elena Gutiérrez, Ed.D. They have three daughters: Elena, Associate Professor of Gender and Women's Studies and Latin American and Latino Studies at the University of Illinois at Chicago; Anita, a specialist with Easter Seals in Oakland, and Alicia, an attorney in Washington, D.C. He and his wife have homes in Oakland and South Pasadena, California.
Course Titles