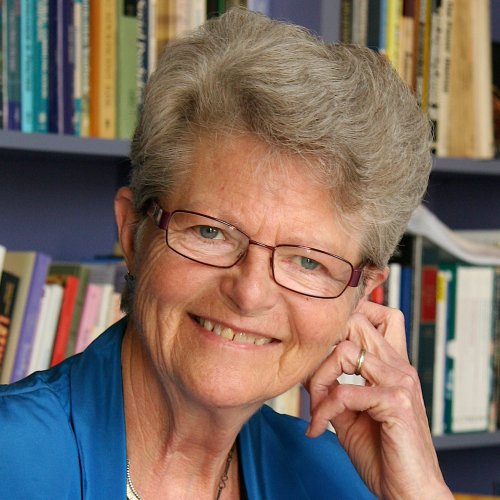 Sandra
Ball-Rokeach
Professor Emerita of Communication
Program
Communication (PhD)
Phone
213-740-0912
Office
ASC 305E
Office Hours
TBA
More

Sandra
Expertise
Communication Theory
Globalization
Health Communication
IDEA
Immigration
Information and Communication Technologies
Los Angeles
Media Effects
Center Affiliation
Metamorphosis
Sandra Ball-Rokeach is a Professor in the USC Annenberg School for Communication and Journalism, and is Director of the Communication Technology and Community Program. Ball-Rokeach is author or editor of six books: Violence and the Media (with R. K. Baker), Theories of Mass Communication (with M. L. DeFleur), The Great American Values Test: Influencing Belief and Behavior through Television (with M. Rokeach & J. W. Grube), Media, Audience and Society (with M. G. Cantor), Paradoxes of Youth and Sport (with M. Gatz and M. Messner), and Technological Visions: The Hopes and Fears that Shape New Technologies (with M. Sturken and D. Thomas). Her published articles appear in such journals as Communication Research, Journalism Quarterly, Mass Communication and Society, American Sociological Review, Public Opinion Quarterly, Journal of Communication, New Media and Society, Social Problems, and The American Psychologist.

Ball-Rokeach was co-editor (with C. R. Berger) of Communication Research from 1992 to 1997. She has been a Fulbright scholar at the Hebrew University and a Rockefeller Fellow at the Bellagio Study Center, and is a fellow of the Society for the Psychological Study of Social Issues. She is presently serving on the advisory boards of The Southern California Injury Prevention Research Center and the McCune Foundation, and she is a past Chair of the Mass Communication Division of the International Communication Association. Ball-Rokeach also serves on the editorial boards of the Journal of Communication, Communication Studies, International Journal of Communication, Communication Research, and the Communication Yearbook.

Current research projects include the Metamorphosis Project. This ongoing research effort is designed to unmask the evolution of 21st century community through multi-level/multi-method field analyses of new (i.e., Internet) and traditional (i.e., interpersonal, mass media and community media) communication flows that sustain and transform the social fabrics of place and cyberspace. The project advances a communication infrastructure perspective on urban community and its everyday life interface with global communities.
She has been recognized for her mentoring of students, winning the 2013 Provost's Mentorship Award and a 2011 Mellon Mentoring Award.