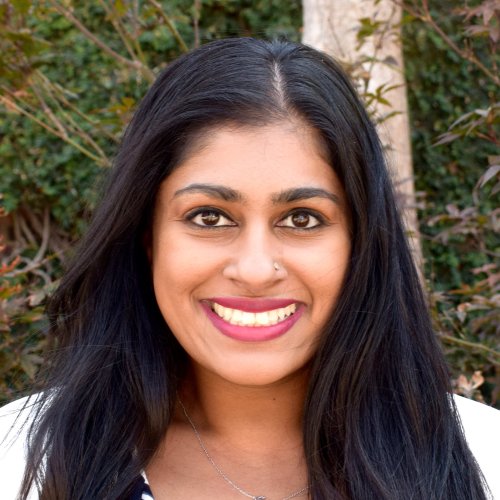 Kiran
Dhillon
Lecturer of Communication
Program
Communication (BA)
Phone
213-821-4146
Office
ASC 330
Office Hours
Tuesdays and Thursdays from noon–1:30 p.m.; also by appointment
More

Kiran
Expertise
Advocacy
Argumentation
Cultural Studies
Debate
Gender Studies
Political Communication
Race and Ethnicity
Kiran Dhillon joined the USC faculty as a lecturer of communication in the Annenberg School for Communication and Journalism in 2016. Professor Dhillon studies a broad range of topics generally concerned with argumentation, political communication, cultural discourses, gendered discourses, and racial discourses.
She was formerly the director of Debate and Forensics for USC's nationally recognized Trojan Debate Squad in 2017. The Trojan Debate Squad includes intercollegiate competition, community debate programming and initiatives, and facilitating public and civic debates. Under her direction, the team grew to 70 active members. Professor Dhillon coaches USC's debaters in the nationally competitive formats of British Parliamentary and Policy Debate. Under her leadership, students have achieved the echelons of competitive debate, including the first USC debater to be ranked top speaker at the Cross-Examination Debate Association Nationals in the tournament's 47-year history.
In addition, Professor Dhillon facilitates public and civic debates in the Sheindlin Forum which provides an opportunity to encourage the civil exchange of ideas through well-informed and substantial dialogue and debate. Professor Dhillon also facilitates the squad's partnership with the Los Angeles Metropolitan Debate League (LAMDL) that helps to expand debate in Los Angeles public schools. Today, the Trojan Debate Squad helps to support hundreds of Los Angeles youth.