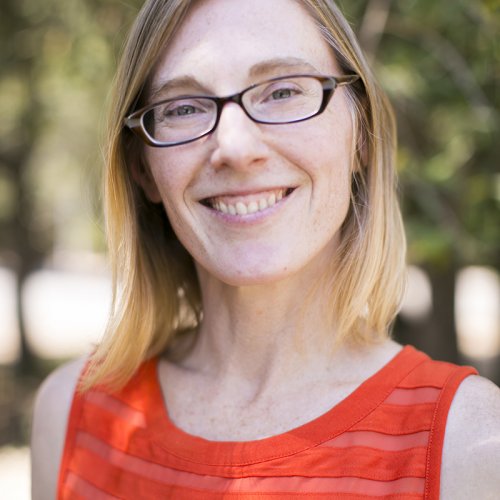 Jennifer
Petersen
Associate Professor of Communication
Program
Communication (BA)
Communication (PhD)
Office
ASC 307E
Jennifer Petersen is an associate professor of communication at the USC Annenberg School for Communication and Journalism. Prior to this, she was an associate professor of media studies at the University of Virginia, where she taught from 2008 to 2019. She is a former Lenore Annenberg and Wallis Annenberg Fellow in Communication at the Center for Advanced Studies in the Behavioral Sciences (CASBS) at Stanford University; visitor at the Institute of Advanced Studies (IAS) in Princeton; and a summer fellow of the National Endowment for the Humanities.
Dr. Petersen is an expert on the connections between media, technology, law, and affect. She has written extensively on hate speech, the first amendment and media technologies, and the history of communication research. Her most recent book project, How Machines Came to Speak (contracted with Duke University Press), examines the media history of the "speech" in free speech law. This book shows how changes in media technologies, from silent film to computer code, have transformed the way that legal practitioners understand communication, ultimately enabling the inclusion of diverse objects and actions within the legal guarantee of freedom of speech. As a part of this research, she is working on a database of legal language used to define speech, part of a digital humanities project and fellowship at the Institute for Advanced Technology in the Humanities at the University of Virginia. Her next book project focuses on the history of conceptions of agency and intelligence in artificial intelligence, and the implications of AI for legal constructions of personhood.
Her first book, Murder, the Media, and the Politics of Public Feelings: Remembering Matthew Shepard and James Byrd Jr. (Indiana University Press) analyzed the media coverage and activism around two highly covered hate crimes to show how emotions propelled publics into being and became the rhetorical grounds for the passage of law.