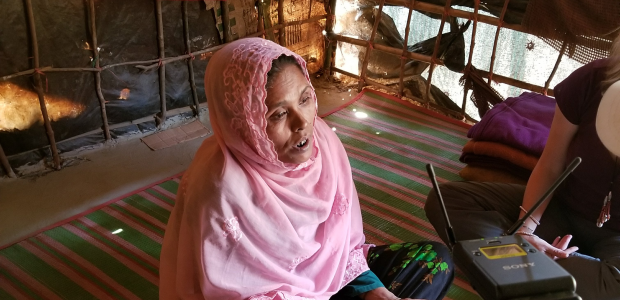 Behind enemy lines: Visualizing human tragedy through media, testimony and documentation
Monday, November 4, 2019
4 p.m.

–

5:15 p.m.
Wallis Annenberg Hall (ANN), Forum
---
Join USC Annenberg for a public dialogue to highlight the role of women on the forefront of documenting the impact of violence and extremism, a panel discussion at USC Shoah Foundation, a reception, and a visit to our new exhibition, "Facing Survival: David Kassan, at Fisher Museum." This exhibition and event are born from the partnership between USC Shoah Foundation and USC Fisher Museum of Art.
The panel of influencers will offer an opportunity for students and others to hear firsthand about the complexity of documenting hate. Panelists will cover the challenges women face as documentarians and journalists in places of conflict and how visual media along with the platforms through which they are distributed, can be maximized to create change.
RSVP