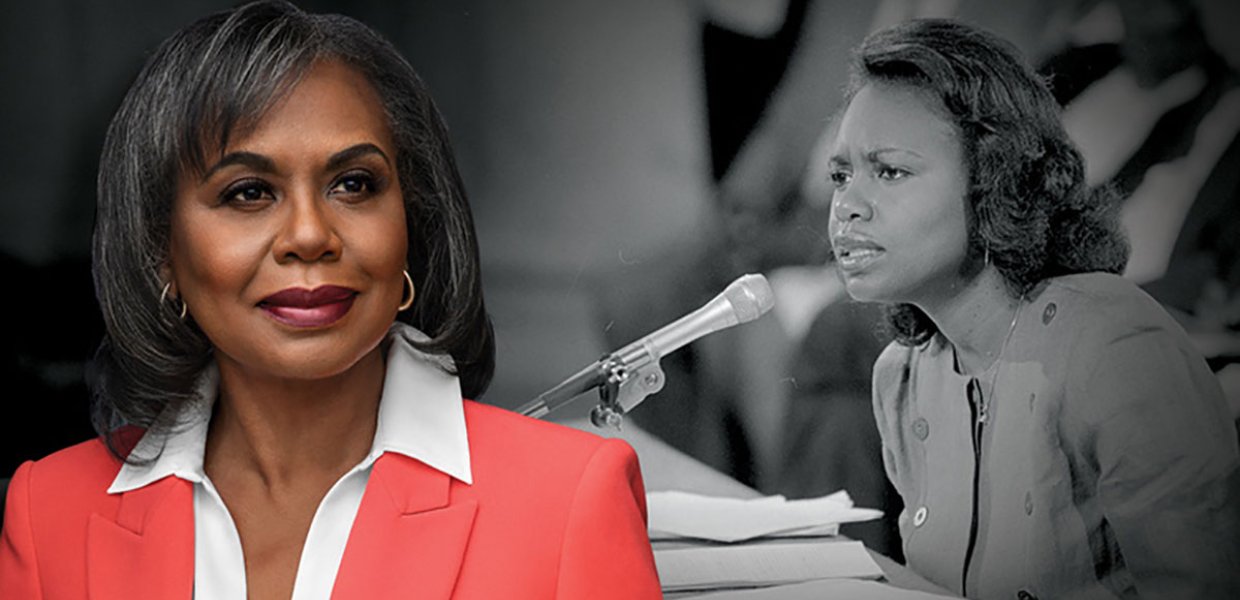 Celeste Sloman
Because of Anita: Truth, justice, race, gender, and power — 30 years later, with Professor Anita Hill
Saturday, October 16, 2021
3 p.m. PT
Norris Cinema Theatre (NCT), and Bing Theatre
---
In October 1991, Anita Hill's landmark testimony — that her former boss, Supreme Court nominee Clarence Thomas, had sexually harassed her — ignited a movement. This month marks the 30th anniversary of the hearings, and the issues they raised are as urgent today as ever. What's changed, what hasn't, and what needs our attention now? Cindi Leive and Salamishah Tillet, co-hosts of the new podcast Because of Anita, will host an afternoon of programming that will look at the 30-year ripple effects of Hill's testimony. The event will culminate in a conversation with Professor Anita Hill and Beverly Guy-Sheftall, Anna Julia Cooper professor of women's studies at Spelman College. Additional speakers to be announced.
Speakers:
Anita Hill is a university professor of social policy, law, and women's and gender studies at Brandeis University. After the 1991 Senate confirmation hearings for U.S. Supreme Court nominee Clarence Thomas, Hill became a leading figure in the fight for women's rights and against gender-based violence. She has written for The New York Times and Newsweek, and her latest book is Believing: Our Thirty-Year Journey to End Gender Violence.

Beverly Guy-Sheftal is founding director of the Women's Research and Resource Center (since 1981) and Anna Julia Cooper professor of women's studies at Spelman College. She is also an adjunct professor at Emory University's Institute for women's studies and president of the National Women's Studies Association (NWSA). Guy-Sheftall is the recipient of numerous fellowships and awards, including a National Kellogg Fellowship, a Woodrow Wilson Fellowship for dissertations in women's studies, and Spelman's Presidential Faculty Award for outstanding scholarship.

Cindi Leive is a journalist, media leader, advocate for women, and the co-founder of The Meteor, a collective of journalists, artists, media leaders, and filmmakers committed to building a platform for modern feminist work. She is also the former editor-in-chief of both Glamour and Self; a cultural critic who speaks frequently about women, media, and the arts; and the co-producer of several New York Times bestsellers, including the 2018 book Together We Rise about the making of the Women's March.

Salamishah Tillet is the Henry Rutgers professor of African American Studies and creative writing, founding director of the New Arts Justice Initiative, and associate director of the Clement Price Institute at Rutgers University. The author of Sites of Slavery: Citizenship and Racial Democracy in the Post-Civil Rights Imagination has appeared on the BBC, CNN, MSNBC, NPR, and TedxWomen, and written blogs and editorials for The Atlantic, The Chicago Tribune, The Guardian, The Nation, The New York Times, The Root, and Time.
RSVP