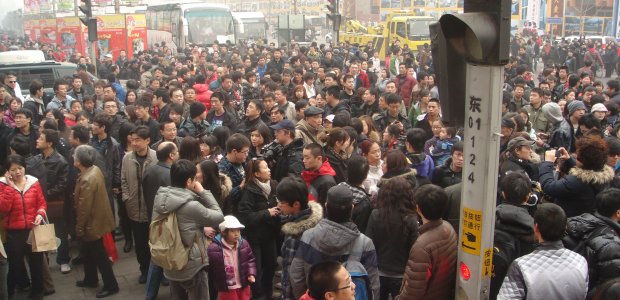 Is there a populism with Chinese characteristics?
Friday, January 18, 2019 -

10 a.m.

–

11 a.m.
Social Sciences Building (SOS), Room B40
Talk of populism is everywhere these days, but the recent boom in comparative populist research has focused almost exclusively on developments in electoral democracies. This talk will explore the possibilities of bottom-up forms of populism under conditions of authoritarianism. Drawing from a nationwide survey conducted in August 2018, Eaton will make the case that a popular populism is alive and well in one-party China.

Sarah Eaton is Professor of Chinese Society and Economy at the University of Göttingen and concurrently Director of Göttingen's Centre for Modern East Asian Studies. She is the author of The Advance of the State in Contemporary China: State-Market Relations in the Reform Era (Cambridge, 2016). She holds a Ph.D. in Political Science from the University of Toronto and previously held faculty positions at the University of Oxford and the University of Waterloo.

This event is co-sponsored with the USC Center for International Studies. To learn more about or to register for the event, visit their website here.