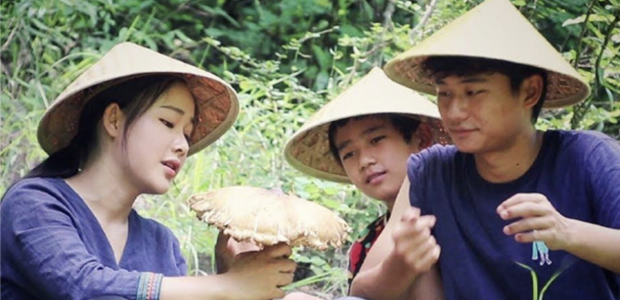 Rediscovering the Chinese countryside in the age of social media
Thursday, August 20, 2020
4 p.m.

–

5:30 p.m.
Online
---
Following the breakout of microcelebrities and the livestreaming industry in China in recent years, the Chinese social media landscape experienced another wave of Internet sensation — short videos depicting rural content, whose popularity has grown substantially. Across various video-sharing platforms, a growing army of rural-based videographers are turning views of China's countryside life into short videos and generating tens of millions of domestic and international followers.

These digital productions, despite a wide range of qualities, all claim to reflect an "authentic" and "organic" Chinese countryside. Some rural content creators showcase their lives of farming, cooking, animal husbandry, and other routine daily experiences through low-budget, "earthy" videos. Some, with more sophisticated filming techniques and imageries, attract viewers through a combination of pastoral idyll and preindustrial charm. And some vloggers successfully render their countryside living a synonym for utopia. Who are making these videos, and who are watching them? What is so appealing about these (serialized) short videos of rural life in Chinese countryside? And what does this re-enchantment of countryside tell us about the rural-urban relation in China nowadays?

This talk will look into Chinese social media's rediscovery and repackaging of the rural lifescape and examines the sociocultural dynamics behind the production, circulation, and consumption of these videos.

Han Li is Associate Professor of Chinese in the Department of Modern Languages and Literatures at Rhodes College. Her research interests include contemporary Chinese cinema and media studies and the transplantation of "Chineseness" in North America. She has published in journals including Concentric: Literary and Cultural Studies, Asia Major, Ming Studies, Journal of American Oriental Society, ASIANetwork Exchange, Traditional Dwellings and Settlement Review, Journal of Curatorial Studies, Asian Cinema, American Journal of Chinese Studies and International Journal of Communication.
RSVP