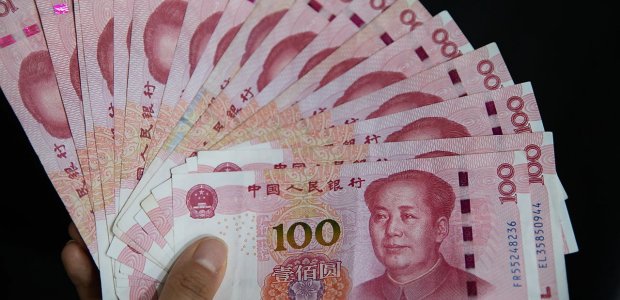 'China's Fintech Explosion: Disruption, Innovation, and Survival'
Thursday, September 10, 2020
4 p.m.

–

5:30 p.m.

PT
Online
---
Please join the USC U.S.-China Institute for a discussion with Sara Hsu and Wanli Min to explore the transformative potential of China's financial-technology industry, describing the risks and rewards for participants as well as the impact on consumers.

Financial technology — or fintech — is gaining in popularity globally as a way of making financial services more efficient and accessible. In rapidly developing China, fintech is taking off, catering to markets that state-owned banks and an undersized financial sector do not serve amid a backdrop of growing consumption and a large, tech-savvy millennial generation. It is becoming increasingly likely that some of China's fintech firms will change the way the world does business.

About the Speakers

Sara Hsu is an Associate Professor of Economics at the State University of New York at New Paltz and a visiting scholar at the USC U.S.-China Institute. Dr. Hsu specializes in Chinese economic development, informal finance, and shadow banking. Dr. Hsu has published one of the only English language books on the topic of Chinese informal finance, entitled Informal Finance in China: American and Chinese Perspectives, as well as one of the only Chinese-language books on Chinese shadow banking. Prof. Hsu has also published a number of articles and books on the topics of sustainable development, financial crises, and trade.

Wanli Min is the founder and CEO of North Summit Capital and QuadTalent Technology. Dr. Min is a leading expert in industrial intelligence and business innovations powered by data technology and mathematics. He pioneers a 'technology + capital' strategy to accelerate digital transformation in various industries ranging from e-commerce to manufacturing and smart city. Dr. Min received a Ph.D. in statistics from The University of Chicago and B.S from the University of Science & Technology of China. His research area includes probability, stochastic process, time series analysis, machine learning, smart traffic and signal processing. He served as a researcher at IBM T.J. Watson Research Center, IBM Singapore, and Google before joining Alibaba in 2013. Later as Chief Machine Intelligence Scientist for Alibaba Cloud, Dr. Min took charge of R&D in the data intelligence solutions.
RSVP