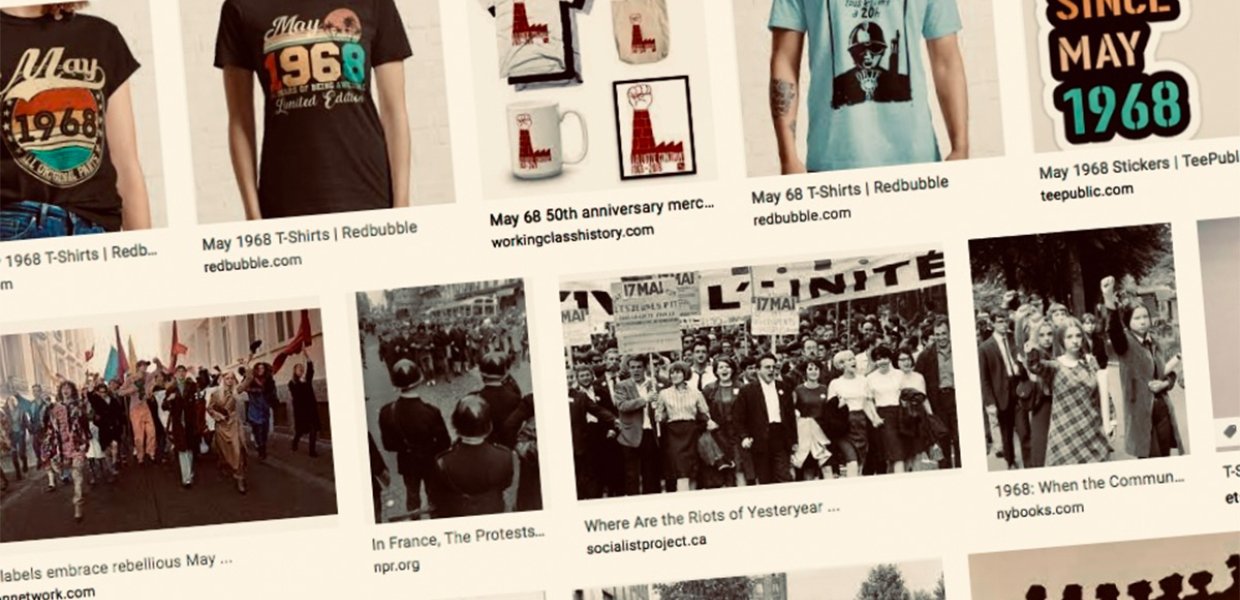 Unsettled Debts: 1968 and the problem of historical memory
Tuesday, November 1, 2022
11 a.m.

–

12:30 p.m.

PT
Online
---
How might we orient to the contested past in order to foster decisive action in the present?

Back in 2018, the 50th anniversary of 1968 gave rise to a small industry devoted to commemoration. Scholars and journalists revisited that year's insurgencies in dozens of essays and books, activists paid tribute to its emancipatory legacy in the streets, and companies exploited it on our screens. Anticipating this popular interest, a group at USC Annenberg took up 1968 as the theme for our first graduate student conference. Participants analyzed media objects and moments from 1968 that had been activated in the service of contemporary social movements, obscured through superficial citation, or omitted from the dominant record. Each case reminded us that history is a battleground; more than just a record to set straight, it is a process of production in which we participate, where even our principled longings in the present can become obstacles to confronting our co-implication with the past.

Guest-edited by Clare O'Connor and featuring a Foreword by Robin D.G. Kelley, "Unsettled Debts: 1968 and the Problem of Historical Memory" is a collection of essays based on the 2018 conference proceedings. How, contributors ask, might we revisit the "spirit of '68" without succumbing to distorted forms of memory such as nostalgia and myth? Join us to launch this Special Section of the International Journal of Communication and consider how we might productively engage with an era that feels distant yet unfinished.
Speakers include:
Clementine Bordeaux, PhD candidate, World Arts and Cultures, UCLA
Courtney Cox, Assistant Professor, Cinema & Media Studies, University of Illinois Urbana-Champaign (USC alum)
Efren Lopez, Assistant Professor, English, San Diego State University-Imperial Valley Campus
Maga Miranda, PhD candidate, Chicana/o and Central American Studies, UCLA
Clare O'Connor, PhD candidate, Annenberg School of Communication, USC
Adrien Sebro, Assistant Professor, Radio-Television-Film, University of Texas-Austin (USC alum)
Loubna Qutami, Assistant Professor, Asian American Studies, UCLA
This event is cosponsored by the USC Annenberg School of Communication, the International Journal of Communication, the Annenberg Center for Collaborative Communication and the Levan Institute for the Humanities.
RSVP