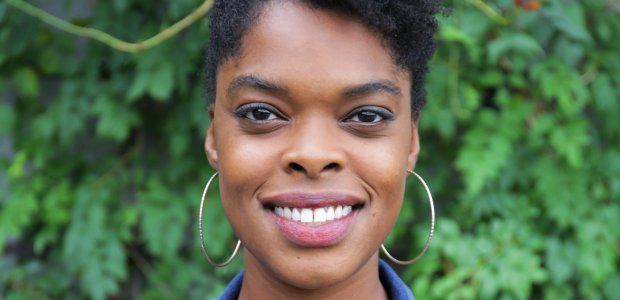 Shawna Thomas MA '06, content development executive for Quibi
Wednesday, April 29, 2020
12 p.m.

–

1 p.m.

PT
Online
---
Meet and learn from USC Annenberg alumna, Shawna Thomas MA '06, content development executive for Quibi.
About Shawna:
Shawna Thomas is a content development executive for Quibi, primarily developing short-form news programming with NBC News, CBS News and BBC News for the new mobile platform, which launched this month. She is also a political contributor for NBC News and MSNBC.
Previously she was the Washington, DC Bureau Chief for VICE News and oversaw politics and DC-based policy coverage for VICE News Tonight on HBO. Thomas spearheaded the show's major political stories including groundbreaking coverage of the Alabama special election and the 2018 midterms. She won an Emmy for the show's coverage of the Brett Kavanaugh confirmation hearing where Christine Blasey Ford testified. Thomas was also a senior producer on VICE News Tonight's "​Charlottesville: Race and Terror."
As a correspondent for VICE News Tonight, Thomas covered some of the most important events in recent memory, including President Trump and North Korean Leader Kim Jong Un's summit in Singapore and the infamous Trump-Putin meeting in Helsinki. She has also interviewed a number of the biggest newsmakers of the day, including South Carolina Senator Tim Scott in a widely-quoted interview after Charlottesville, Senator Chuck Schumer for his exclusive announcement supporting the decriminalization of marijuana and Cecile Richards as she was stepping down from Planned Parenthood.
Before opening VICE News' DC Bureau, Thomas served as the senior producer and senior digital editor of NBC's Meet the Press and helped Chuck Todd put his distinctive stamp on the show. While at NBC News, she also covered the White House, Capitol Hill, helped plan NBC's Decision 2008 coverage and reported on the detainee trials in Guantanamo Bay.
Shawna's work across her career has been widely celebrated with four Emmy wins, a Peabody Award, a Gracie Award, two Scripps Howard Awards and more. A Beyoncé enthusiast and karaoke star, Shawna attended the High School for the Performing and Visual Arts in Houston, TX as well as the Texas Academy of Math and Science. She studied political communication and theater at The George Washington University and earned her Master's degree in broadcast journalism from the University of Southern California. She can be found on Twitter at @Shawna.
Please note that all attendees will need a Zoom account to attend. Zoom account and RSVP is required.
RSVP