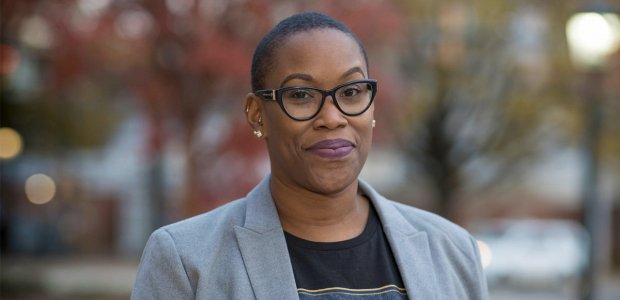 We tried to tell y'all: Black Twitter and the rise of digital counternarratives
Monday, October 12, 2020
12 p.m.

–

1 p.m.

PT
Online
---
Meredith D. Clark, PhD is a journalist and assistant professor in media studies at the University of Virginia. Her research focuses on the intersection of race, media, and power. She explores the relationships between Black communities and the news on social media. Clark's academic analysis of Black Twitter landed her on the Root 100 list of most influential African Americans. Now evolved into a theoretical framework of black digital resistance, her book is under contract with Oxford University Press. Clark's research looks at how people use Twitter in strategic ways to draw attention to issues of concern to Black communities. She has presented at SXSW three times. Her research has been published in Electronic News, Journalism & Mass Communication Educator, Journal of Social Media in Society, and New Media & Society.
Clark is Academic Lead for Documenting the Now II, funded by the Andrew W. Mellon Foundation. She is a 2020-2021 fellow with Data & Society, a faculty affiliate at the Center on Digital Culture and Society at the University of Pennsylvania, and she sits on the advisory boards for Project Information Literacy, as well as the Center for Critical Race and Digital Studies at New York University.
She's terrible with email, so connect with her on Twitter @MeredithDClark.
---
The Annenberg Research Seminar is a series of presentations dedicated to providing our PhD students and faculty a deeper understanding of the research being done in the field of communication.
RSVP